King Charles makes first appearance since son Harry's book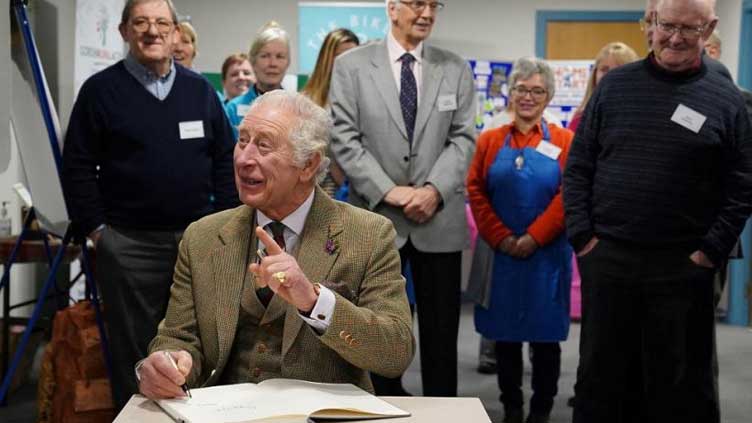 World
King Charles makes first appearance since son Harry's book
ABOYNE (Reuters) - King Charles made his first public appearance on Thursday since the release of his son Prince Harry s tell-all memoir and accompanying TV interviews in which he made a series of accusations against the British royal family.
In his book "Spare", Harry divulges that he had begged his father not to marry his second wife Camilla, now the queen consort. The book also delivered numerous other revelations, including that elder brother and heir to the throne William had knocked him over during a heated argument.
He also used promotional interviews to double down on his claims that some royals, including Camilla and William, and their aides had leaked damaging stories to tabloid papers about him or his American wife Meghan in order to protect themselves or enhance their reputations.
Charles chatted with well-wishers but made no immediate comment about the recent furore when he arrived for a visit to the Aboyne Community Shed in a village in Scotland to meet representatives involved with local support groups.
The low-key trip, the monarch s first public event of the year, was in stark contrast to the recent high-profile coverage of his son s book, which came a month after the release of a six-part Netflix documentary series about him and Meghan.
Later on Thursday, William and his wife Kate, who he also criticises in his book, will make their first appearances since the memoir s release.
So far, neither Buckingham Palace nor any of the royals have commented on Harry s disclosures.