Israeli president invites Turkiye's Erdogan to visit, receives envoy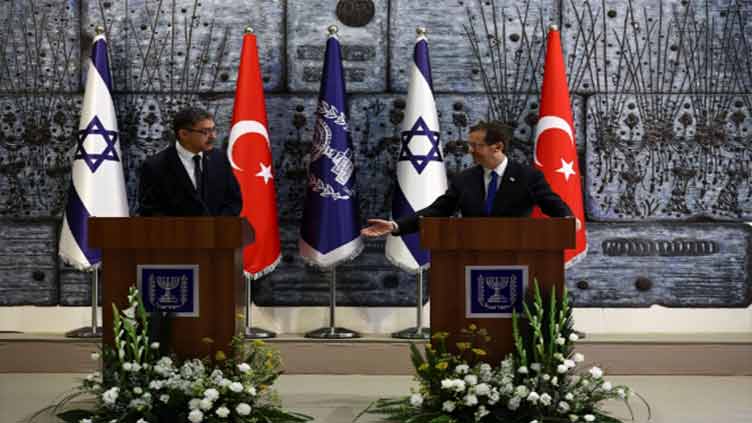 World
Israeli president invites Turkiye's Erdogan to visit, receives envoy
JERUSALEM (Reuters) - Israeli President Isaac Herzog on Wednesday invited his Turkish counterpart President Tayyip Erdogan to visit the country as he received Ankara s new ambassador in another token of the countries recently warming ties.
Last year, Herzog, whose role is largely ceremonial, was the first Israeli leader to visit Turkiye since 2008, after the two countries began restoring relations and ending a more than a decade-old diplomatic rift.
They agreed to mutually appoint ambassadors in August and, after Israeli Prime Minister Benjamin Netanyahu won an election in November, he and Erdogan agreed to keep improving ties.
"I am sure we will all work to strengthen the countries relations," Herzog said.
Netanyahu s return to power at the head of a nationalist-religious government in December has rattled Palestinians and Western and Arab allies who fear it could heighten tensions in the Middle East.
Turkiye last week joined a chorus of condemnation of a visit by Israel s new far-right National Security Minister Itamar Ben-Gvir to the sensitive Al Aqsa mosque complex in Jerusalem, Islam s third holiest site and Judaism s most sacred.