Indian SC asks Nupur Sharma to apologize over blasphemous remarks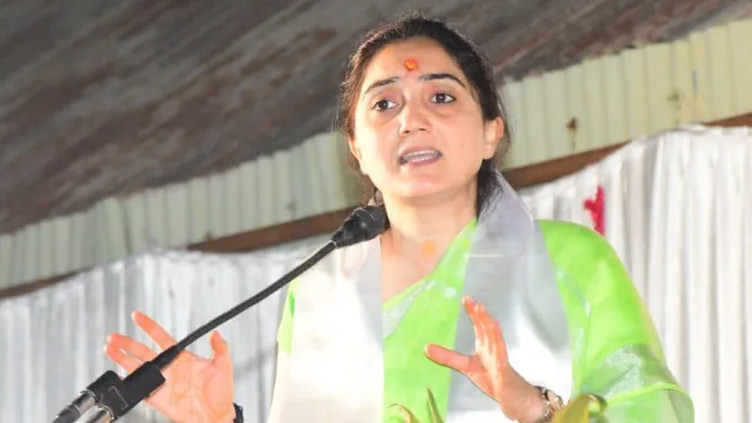 World
Nupur Sharma is single-handedly responsible for what is happening in India: court
NEW DELHI (Dunya News) - Indian Supreme Court on Friday came down heavily on BJP spokesperson Nupur Sharma over her blasphemous remarks during a TV show.
Indian apex court remarked that Nupur Sharma is single-handedly responsible for what is happening in the country and that she must apologize to the country.
The court, during the hearing of Sharma's plea seeking transfer of multiple FIRs filed against her to Delhi, said that she created a row that "set [the] country on fire."
"She faces threats or she has become a security threat," the judges reprimanded. They also snubbed the politician's request of "equal treatment" and "no discrimination", saying that people get arrested immediately when she files the FIRs and "no one can dare to touch you" when the FIRs are against her.