Ch Shujaat welcomes statement given by Putin on Islamophobia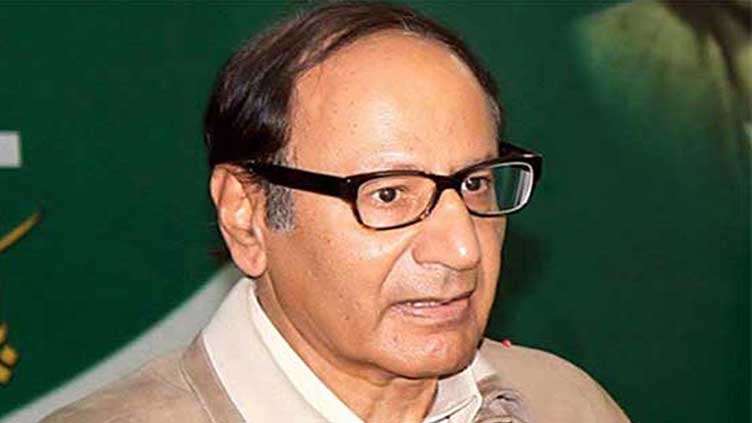 World
Blasphemous remarks about Holy Prophet(PBUH) is akin to hurting sentiments of Muslims: Shujaat
LAHORE (Dunya News) - Chairman of Pakistan Muslim League (Q) Chaudhry Shujaat Sunday has welcomed the statement given by the Russian President Vladimir Putin, wherein he said that disrespecting Holy Prophet Hazrat Muhammad (PBUH) was not free speech.
The former Prime Minister of Pakistan Chaudhry Shujaat said that saying blasphemous remarks about Holy Prophet (PBUH) is akin to hurting the sentiments of Muslims from all around the world.
"The statement given by Putin is representation of Muslims", he added.
Chaudhry Shujaat, while paying tribute to Russian President Putin for his bold condemnation of blasphemy, said that the Holy Prophet (PBUH) is dearer to Muslims than their own lives, wealth and children.
The former prime minister further said that the statement given by Putin, who has a domineering personality, is soothing in the current world situation.
He further said that now world had realized that disrespecting any religion and the messengers was not freedom of expression.