Published On 19 July,2021 09:01 am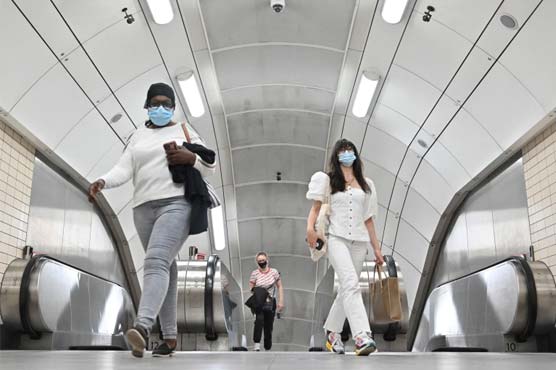 "If we don't do it now, we've got to ask ourselves, when will we ever do it?"
LONDON (AFP) - Almost all Covid-19 restrictions were lifted in England on Monday, in a move criticised by experts concerned by a surge in cases, but hailed by supporters as "freedom day".
Here are five top quotes:
"If we don't do it now, we've got to ask ourselves, when will we ever do it? So this is the right moment, but we've got to do it cautiously."
- Prime Minister Boris Johnson on July 18, confirming the removal of the final set of restrictions after a month-long delay.
"Sadly the case numbers will get a lot worse before they get better -- we could reach 100,000 cases a day later in the summer."
- Health Secretary Sajid Javid on July 12, announcing the changes to MPs in parliament.
"We shouldn't lift important restrictions to make our lives easier and then expect the public to take responsibility for doing the right thing anyway."
- Scotland's First Minister Nicola Sturgeon on July 13, criticising England's planned removal of mandatory facemask rules.
"I don't think we should underestimate the fact that we could get into trouble again surprisingly fast."
- Chris Whitty, England's Chief Medical Officer, at a webinar on July 15.
"The UK government has both a national and global responsibility, even more so in its current role as chair of the G7. The current strategy of mass infection risks undermining efforts to control the pandemic not just within the UK but in other countries as well."
- Statement by international scientists on July 16, calling for the government to reverse its decision on restrictions.