Saudi Arabia-Syria in rapprochement talks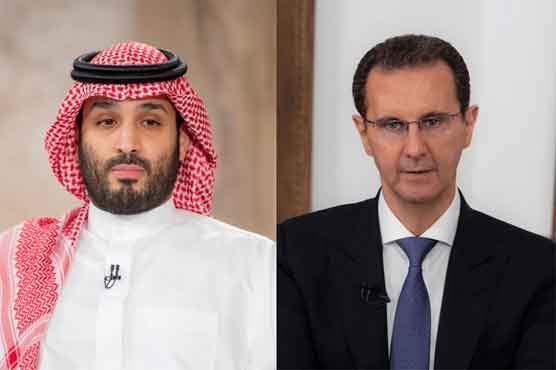 Saudi Arabia-Syria in rapprochement talks
RIYADH (Dunya News) - Saudi Arabia is close to reaching an agreement on diplomatic normalisation with President Bashar al-Assad's government.
Accoridng to Arab media, the political mood within the House of Saud has changed, many senior royals, particularly Mohammad bin Salman [MBS] himself, are keen to reengage with Assad".
In May, Syria dispatched its first ministerial delegation in 10 years to Riyadh, led by the Minister of Tourism Rami Martini.
Saudi Arabia now appears to view the corridors of power in Damascus as an expedient avenue for shoring up its broader regional interests.