Published On 11 May,2021 08:37 pm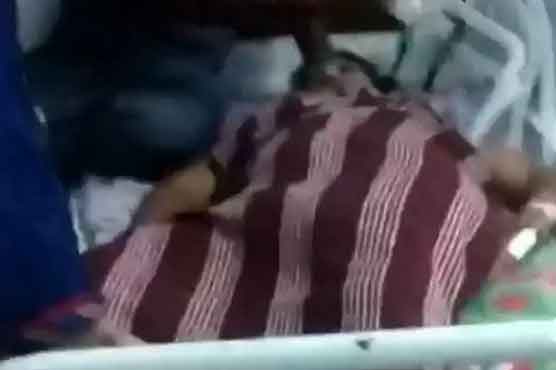 Delay in oxygen supply kills 11 Covid-19 patients in India
(Web Desk) - Andhra Pradesh's Ruia Hospital joins the list of several medical facilities that have lately run out of oxygen, leading to the deaths of several critical Covid-19 patients who were battling for life at the hospitals.
The renowned Ruia Hospital in Tirupati on Monday suffered an interruption in the oxygen supply chain that caused the death of 11 Covid patients, Chittoor District Collector Harinarayan said. Around 30 doctors immediately rushed into the ICU to attend to the patients when the incident took place.
Incident took place after an oxygen tanker arrived at a five-minute delay to the hospital. However, the oxygen supply was immediately restored, averting a major tragedy.
"Another oxygen tanker from Tamil Nadu reached the hospital at 4 am today. Bodies of the 11 deceased have been handed over to their kin last night. Emergency medical services are continuing at the hospital and higher officials monitoring the situation," the Ruia Hospital Superintendent said in a statement.
Andhra Pradesh Chief Minister YS Jagan Mohan Reddy expressed shock over the incident and extended his deepest condolences to the families of those deceased. He has ordered a proper investigation into the matter and has ordered authorities to identify the causes of the incident and take measures on a war-footing to prevent a recurrence.