Last Updated On 22 October,2019 10:40 pm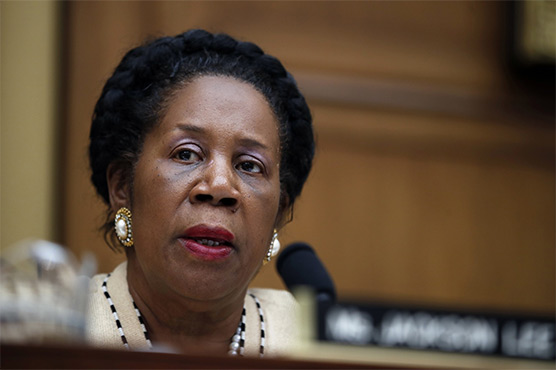 "Pakistan Army sacrificed many lives in the war against terrorism", said Sheila Jackson.
US (Dunya News) – The US Congresswoman Sheila Jackson Lee speaking at the US House Foreign Affairs' Asia Subcommittee expressed that India is a democratic country and it should adhere to the democratic norms.
She said that Pakistan's Army has sacrificed many lives in the war against terrorism and the world should acknowledge it.
Sheila Jackson asserted that India is abusing human rights violation in the occupied Kashmir. The US while expressing concern over the current situation in occupied Kashmir has urged India to respect human rights and restore full communication services in the territory.
According to KMS, the concern on Kashmir was expressed by Acting Assistant Secretary of State for South and Central Asia, Alice G Wells, in a statement submitted to the Congressional Subcommittee on Asia, the Pacific, and Nonproliferation of the US Foreign Affairs Committee. Wells said that the Kashmir Valley has not returned to normal and the State Department has raised concerns with the Indian government regarding detentions of residents and political leaders.
Wells briefed the Congressional Subcommittee a day before the hearing on "Human Rights in South Asia" that the US had urged Indian authorities to respect human rights and restore full access to services, including internet and mobile networks. She said while exact figures are difficult to ascertain, the US understands several thousand people have been detained many without charges – under the Public Safety Act – over the past two months.