UN top court to hear Qatar, UAE rights dispute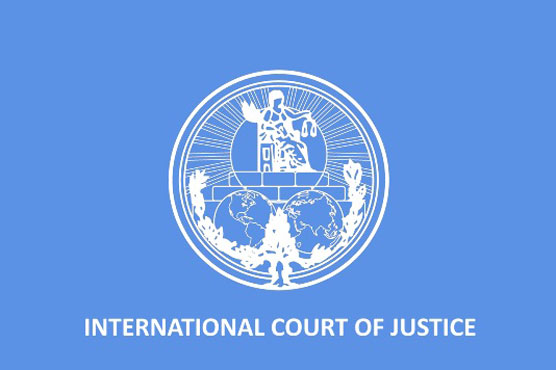 UN's highest court will hold public hearings this month in an urgent case between UAE and Qatar.
THE HAGUE (AFP) - The UN s highest court will hold public hearings this month in an urgent case between United Arab Emirates and Qatar, which accuses its Gulf rival of "human rights violations and "discrimination".
Doha s lawyers will lay out their arguments before the International Court of Justice on June 27 at a three-day hearing in which Abu Dhabi will also be given the chance to respond, a court statement said.
A year ago Saudi Arabia, the UAE, Bahrain and Egypt abruptly severed ties with Qatar, accusing it of supporting terrorism and Iran. Doha denies the claims.
The four countries expelled Qataris, and the country s only land border with Saudi Arabia has been closed for the past year.
Diplomatic efforts have so far proved fruitless in what was previously one of the most stable regions in the Arab world.
Qatar said the dispute is an attack on its sovereignty and punishment for pursuing an independent foreign policy.
On Monday, the Qatari foreign ministry denounced "human rights violations arising from the UAE s discrimination against Qatar and Qatari citizens".
It also condemned "an unlawful land, sea and air siege against Qatar as part of a campaign of political and economic coercion".
"The unlawful measures imposed by UAE have torn apart families," the ministry said in a statement quoting Qatari Foreign Minister Mohammed bin Abdulrahman Al-Thani.
"The UAE deprived Qatari companies and individuals of property and assets and denied fundamental access to education, medicine and justice in the UAE courts," he added.
Because of this, the ministry said, Qatar had started proceedings against the UAE at the Hague-based ICJ which rules in disputes between countries.
The small peninsula nation "requests the court as a matter of urgency" to order Abu Dhabi to "cease and desist... any form of racial discrimination against Qatari individuals," the statement said.
"In particular the UAE shall immediately cease and desist from violations of human rights of Qataris," it said, citing the International Convention on the Elimination of All Forms of Racial Discrimination (CERD), which both countries have signed.
Doha also demands Abu Dhabi "make full reparations, including compensation for the harm suffered as a result of the UAE s actions."