Qatar crisis creates 'new' Gulf with no winners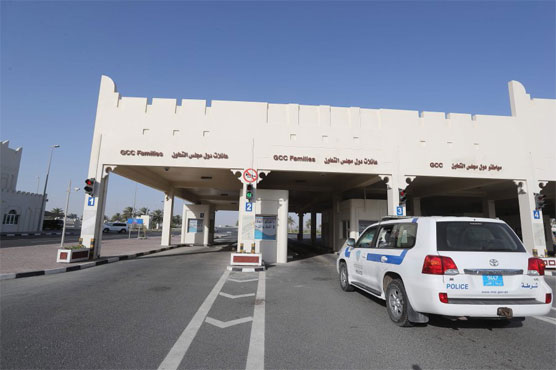 The year-old acrimonious dispute between Qatar and its neighbours is forging a "new" Gulf.
DOHA (AFP) - The year-old acrimonious dispute between Qatar and its neighbours is forging a "new" Gulf, potentially transforming what was a stable region of the Arab world, experts warn.
It has shattered old alliances and rendered the six-nation Gulf Cooperation Council practically obsolete, pushing Qatar towards Turkey and Iran.
And with no sign of a resolution, it is unclear if any party has benefitted.
"In its impact on the regional unit in the Arab Gulf, the crisis is likely to be as disruptive and as era-defining as Saddam Hussein s invasion and occupation of Kuwait was in 1990," said Kristian Ulrichsen, a fellow at Rice University s Baker Institute.
"It is very difficult to see how the Arab Gulf can come back together."
The crisis between some of the world s richest countries erupted on June 5, 2017 as Saudi Arabia, the United Arab Emirates (UAE), Bahrain and Egypt suddenly cut all ties with Doha, accusing it of supporting terrorism and Iran.
Qatar, a small peninsula nation, found its only land border closed, its state-owned airline barred from using its neighbours airspace, and Qatari residents expelled from the boycotting countries.
Doha was handed a list of 13 demands, including closing broadcaster Al Jazeera, removing Turkish troops from the country, and scaling back its cooperation with Iran, with which it shares the world s largest gas field.
Qatar has done none of these. Instead it has responded defiantly by dismissing the charges and courting new diplomatic and trading links.
The cold war in the desert has lingered, although Qatar still supplies the UAE with gas.
As new axes emerge, Qatar has increasingly tied itself to Turkey -- while straining relations between Riyadh and Ankara -- and extended its reach far beyond the Gulf.
Last month, Qatar s Emir Sheikh Tamim bin Hamad Al-Thani thanked Iran for its support during the crisis.
On Sunday, defence minister, Khalid bin Mohammad al-Attiyah said Qatar would not be dragged into any conflict with Iran and "fuel a war" in the region.
"I don t think it is too far-fetched to say that new power centres in the Middle East are emerging," said David Roberts, assistant professor at King s College London.
Widely seen as a bid by Saudi Arabia and the UAE to bring to heel Qatar and its support for the Muslim Brotherhood and Hamas, the gamble has not paid off -- yet.
While their regional ambitions may have been overstretched, Riyadh and Abu Dhabi have indicated this is a power-play for the long haul.
According to Le Monde newspaper, Saudi Arabia has written to French President Emmanuel Macron warning of "military action" if Qatar goes ahead with its planned purchase of a Russian air defence missile system.
Qatar is already picking up the tab, as it absorbs the huge costs of regional isolation, despite its vast wealth in gas resources.
"As for winners and losers, there are clearly no winners thus far, and in many ways everyone has been a loser," said Christopher Davidson, a Middle East politics professor at Durham University.
Ulrichsen said that despite its "resilience", Qatar has "not eliminated the costs of the crisis".
Without a clear winner in sight, the Gulf crisis is largely seen by the outside world as a bewildering spat between indistinguishable former allies.
Mediation efforts have been led by Kuwait and the US, which has its largest Middle East air base in Qatar.
Kuwait s deputy foreign minister, Khaled al-Jarallah, said diplomatic efforts are "ongoing".
"The latest of these efforts and ideas will be presented during a Gulf-American summit in September, and this summit will be an opportunity to end this crisis," he told AFP.
US President Donald Trump seemed firmly behind the Saudis at first, but has since called Sheikh Tamim a "great gentleman" and urged a peaceful outcome.
In the muddle, corruption allegations against Trump s son-in-law, Jared Kushner, have surfaced over his dealings with the Gulf states, notably Qatar.
Diplomacy may eventually be supplanted by imperatives such as Saudi domestic concerns or weariness over its joint military efforts with the UAE in the Yemen war.
The crisis has impacted east African states with alliances to the Gulf, rewarded defence contractors, and may have massive ramifications for Qatar s 2022 football World Cup.
With nationalism in the Gulf on the rise, Roberts said "the crisis has been an opportunity for Qataris to demonstrate their national fervour".
Saudis, for their part, have used social media to poke fun at their tiny neighbour, while Qataris mutter darkly about Emiratis.
It "has created animosities that may take years, even a generation, to overcome", said Ulrichsen.