Last Updated On 10 April,2018 08:12 pm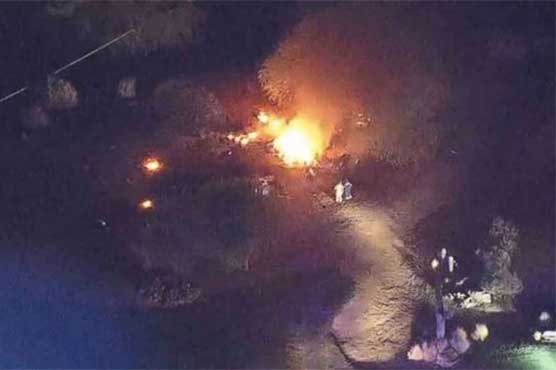 None of the six passengers aboard the aircraft survived.
WASHINGTON (AFP) - US investigators on Tuesday headed to the scene of a light plane crash at the sister golf course of a US PGA Tour event, where six people on board died, officials said.
Police, and a worker at the TPC Scottsdale golf shop, confirmed to AFP that the plane went down Monday night at the site's Champions Course, and not the neighboring Stadium Course which in February hosted the Phoenix Open won by Gary Woodland.
"None of the six passengers aboard the aircraft survived," a police statement said.
"Arriving officers located the crash scene on the Champions Course, which is located just north of the Scottsdale Airport," the statement said, adding that the aircraft went down at about 8:45 pm (0345 GMT Tuesday).
Police did not identify the victims.
The US Federal Aviation Administration identified the aircraft as a single-engine Piper PA-24 which "crashed off airport property on a golf course and caught fire after takeoff from Runway 3 Monday evening."
The FAA, which is investigating with the National Transportation Safety Board, said in a statement that there were no reports of injuries to people on the ground.
NTSB spokesman Eric Weiss told AFP that two of the agency's investigators were on their way to the scene for a probe that would typically take three to five days.