Last Updated On 24 March,2018 06:33 am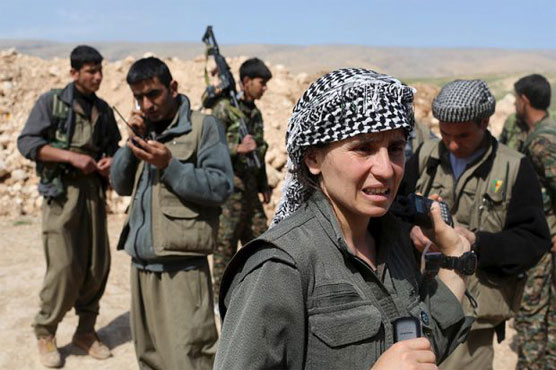 PKK said on Friday it would pull out its fighters from northwestern Iraq after Turkish warning.
SULAIMANIYAH (AFP) - The Kurdistan Workers Party (PKK) said on Friday it would pull out its fighters from northwestern Iraq after Ankara warned it could launch an attack on their strongholds.
Turkish President Recep Tayyip Erdogan on Monday vowed to expand a military campaign in Syria to other Kurdish-held areas up to the Iraqi border.
The KCK, considered the PKK s political branch, said fighters who were deployed in Iraq s Sinjar region to protect the Kurdish-speaking Yazidi minority from the brutality of the Islamic State group would be withdrawn.
"We have decided to withdraw our guerrilla forces from Shengal," it said in a statement using another name for Sinjar.
"Guerrillas intervened in Shengal in order to rescue the Ezidis (Yazidis) from genocide... With this goal achieved, guerrillas are withdrawing from Shengal," it added.
Local sources in the region said the PKK has 2,000 fighters deployed in the Sinjar area.
On Monday, Turkish troops and allied Syrian fighters ousted the Kurdish People s Protection Units (YPG) militia from the city of Afrin in northern Syria after a nearly two-month offensive.
Erdogan described Afrin s capture as a "major stage" but said more would follow. "We marked a comma. God willing a full stop will come next," he said.
He spoke of a possible operation against PKK camps in the Sinjar region, adding that he had told Iraqi authorities to deal with those camps.
"If (Baghdad) cannot, we may turn up in Sinjar suddenly one night and clean up the PKK there," Erdogan said.
Outlawed by Ankara, the PKK has waged a bloody insurgency against the Turkish state since 1984, and Turkey also considers the YPG a terrorist group.