Last Updated On 02 January,2018 05:59 pm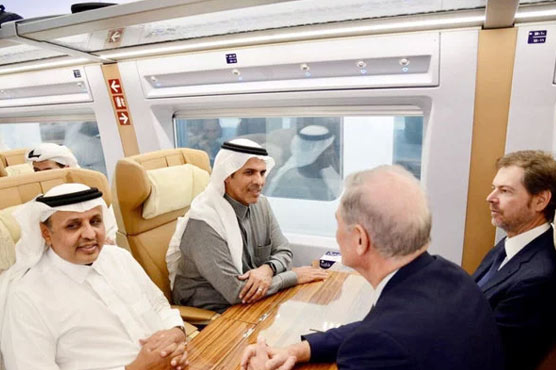 Saudi transport minister Al-Amoudi was aboard in Haramain Express Train for its first full journey
(Web Desk) – Saudi Arabia has inaugurated the high-speed train service between Mecca and Medina as the latest transport project will help people cover the 450km distance within just two hours and 52 minutes owing to the exceptional 300 kilometers (180 miles) per hour speed.
The first full journey of the Haramain Express Train was taken by minister of transport and chairman of Saudi Railway Organization and Saudi Railways Company (SAR) Dr. Nabil Al-Amoudi. He examined the project as it went from Medina to Mecca, the two holy cities for Muslims all across the world.
---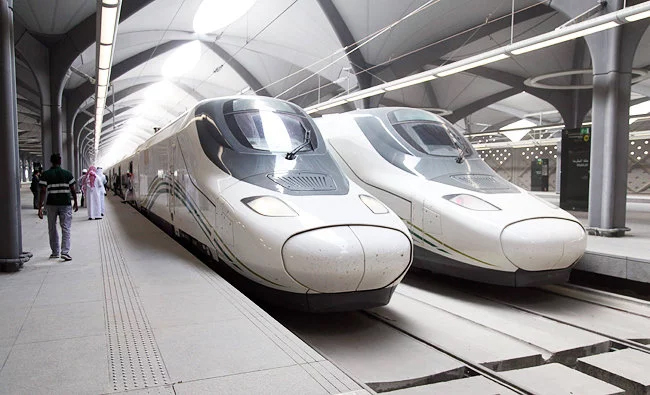 ---
The operational readiness of the high-speed train was tested. The train will not only help the millions of pilgrims who travel to Saudi Arabia every year in order to perform Hajj and Umrah but also be convenient means of transport for the local residents. The high-speed train only comprises five stations for people to visit the Holy Mosques and places between the cities.
---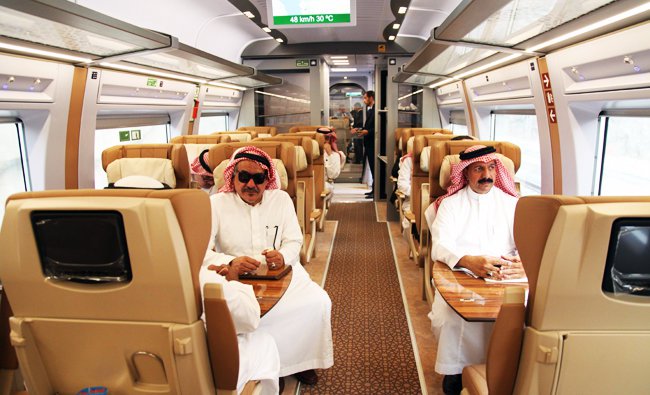 ---
The complete inauguration of the speedy train is expected within a few months. The consortium in charge of the second phase of the project is composed of Spanish and Saudi Arabian companies who will be responsible for the operations and maintenance during the next 12 years.