Last Updated On 11 October,2017 08:47 am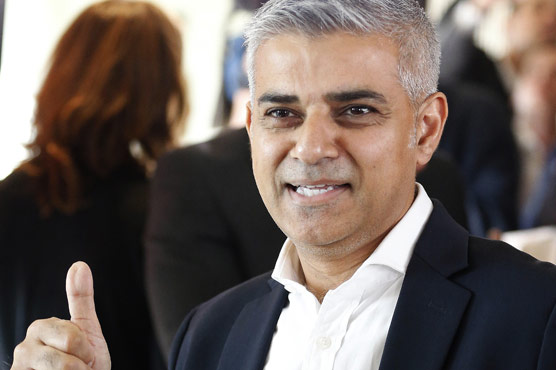 London Mayor Khan will meet politicians and businessmen to strengthen cultural, economic ties
(Web Desk) – London Mayor Sadiq Khan will visit Pakistan and India as part of his trade mission to benefit the inhabitants of his city by providing investment, jobs, and cultural and technological exchange, the London government website issued a press release on Tuesday.
Talking about his upcoming visit to Pakistan, London Mayor said, "As someone whose grandparents were born in India, and whose parents moved to London from Pakistan, I feel a deep affinity for the subcontinent."
He will visit Lahore, Islamabad and Karachi to meet politicians and members of business community to boost ties with the country and increase opportunities for Londoners. The message that London government wants to send to South Asia is that they are open for non-immigrants who want to visit, study or work in the country's capital.
According to the statistics on the website, bilateral trade between the UK and Pakistan is valued at £2 billion while over 110,000 people have been employed by Indian companies in the country – more than rest of Europe. Mayor Sadiq Khan will also visit Indian cities Mumbai, Delhi and Amritsar before Pakistan tour.
He will support the cause of economic, cultural and technological exchange for mutual gains and attract entrepreneurs and investors from Pakistan as well as India. The trip to South Asia aims at "strengthening trade and investment links as well as promoting cultural exchange".