Last Updated On 30 August,2017 07:47 am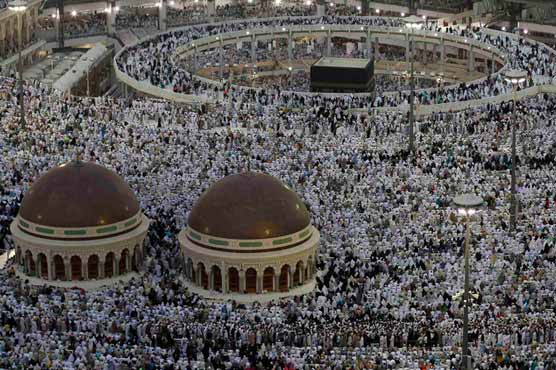 There has been an increase as compared to last year when 1.86 million pilgrims joined the hajj
MINA (AFP) - The Saudi authorities said Tuesday that they were ready to welcome more than two million Muslims from around the globe for this week s hajj pilgrimage to Islam s holiest sites.
"Our plans have been drawn up on the basis of more than two million pilgrims, including 1.73 million from abroad," interior ministry spokesman General Mansour al-Turki told a news conference.
That would mark an increase compared with last year when 1.86 million pilgrims joined the hajj, which Muslims are required to perform at least once in their life if able to do so.
A security perimeter has been established around Mecca and its surroundings for the event.
Turki said that 400,000 people from inside Saudi Arabia had been refused access to the holy sites for the hajj because they did not have the necessary permits.
Representatives of the hajj and health ministries, the Saudi Red Crescent and the civil defence laid out their plans at the news conference to ensure a smooth pilgrimage.
According to Turki, pilgrims were to begin gathering from Tuesday evening in Mina Valley, near Mecca, to prepare to climb Mount Arafat, considered the climax of the hajj, on Thursday.
"We have taken measures to organise the movement of the crowds in several places where the influx is large," he said.
Turki said that tens of thousands of cameras would help the control crowd.
Two years ago, a huge stampede at the hajj left nearly 2,300 people dead -- the worst catastrophe in the history of the pilgrimage.
Saudi authorities downplayed recent concerns voiced by the World Health Organization about the risk of cholera spreading at the hajj, following the deaths of around 2,000 people in neighbouring Yemen since April.
"We have not recorded any cases of cholera among the pilgrims and, if a case arises, the pilgrim would be isolated from others to avoid it spreading," said a health ministry official.