Last Updated On 17 August,2017 08:44 pm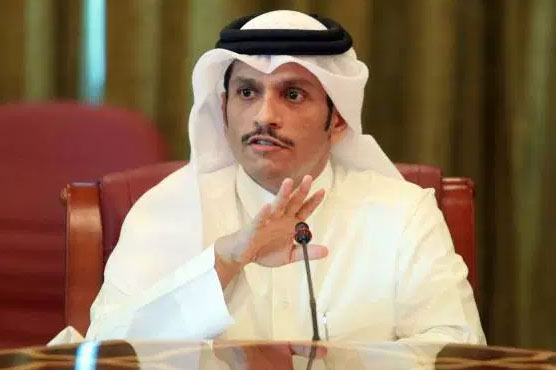 Saudi Arabia announced it would open the Salwa border crossing to Qatari pilgrims
STOCKHOLM (AFP) - The Qatari foreign minister on Thursday welcomed Saudi Arabia s decision to reopen the two countries border to Muslim pilgrims -- while lashing out at Riyadh s "politicisation" of religious freedoms.
"Regardless of the manner in which pilgrims from Qatar or living in Qatar were banned from the pilgrimage, which was politically motivated, and the manner in which they were subsequently permitted to make the pilgrimage, which was also politicised and which was announced with other goals in mind... the government of Qatar welcomes the decision and will respond positively," Foreign Minister Mohammed bin Abdulrahman Al-Thani told a press conference in Stockholm.
"What matters to us is the bottom line, which is that our citizens now have a way to attend the hajj (pilgrimage), and we uphold our demand that hajj be spared politicisation and remain separate from our political issues," Sheikh Mohammed said.
Saudi Arabia has announced it would open the Salwa border crossing to Qatari pilgrims for the annual hajj pilgrimage to the city of Mecca, the birthplace of the Prophet Mohamed and Islam s holiest site, in the west of the kingdom.
The crossing had been sealed off for more than two months as a diplomatic crisis between the Saudi and Qatari governments has seen severe restrictions on travel imposed on citizens across the region.
On June 5, Saudi Arabia, the UAE, Bahrain and Egypt announced a cut in ties with Qatar, recalled ambassadors and sealed off borders and airspace to the emirate over allegations Doha backed Islamist extremists and was too close to Shiite Iran.
Qatar has denied the allegations.
Riyadh s decision to reopen the border came hours after Saudi Crown Prince Mohammed bin Salman met on Wednesday with Qatari envoy Sheikh Abdullah bin Ali bin Abdullah bin Jassim Al-Thani, a member of the ruling dynasty in Doha.
The Qatari foreign minister, however, said Sheikh Abdullah had acted on a "personal initiative" by meeting the crown prince in the Saudi city of Jeddah and not on behalf of the Doha government.
Doha has consistently accused Riyadh of politicising the hajj and jeopardising the pilgrimage to Mecca.