Last Updated On 14 July,2017 12:46 pm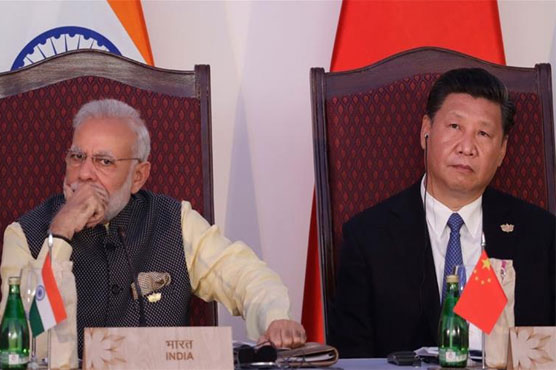 Spokesperson of the MEA India said that they are ready to hold talks with Pakistan.
NEW DELHI (Daily Dunya) – India while snubbing China has rejected its mediation offer to resolve Kashmir issue.
Spokesperson of the Ministry of External Affairs of India Gopal Baglay said that they are ready to hold talks with Pakistan on the matter but no third party mediation is accepted.
"We are ready to talk Kashmir with Pakistan, but no third party mediation," MEA spokesperson Gopal Baglay told reporters.
"We have been ready to have dialogues with Pakistan in a bilateral framework. That position of addressing all issues, including the Kashmir issue, in a bilateral framework has not changed," he said.
"(But) at the heart of the matter is really the issue of cross-border terrorism perpetrated on India, including on the people of Jammu and Kashmir. So, the matter is that cross-border terrorism in our region emanating from a particular source is threatening peace and stability not only in India but in other neighbouring countries," he said.
China's Foreign Ministry spokesman Geng Shuang had expressed concern over the escalalting tensions between Indian and Pakistan. While talking to media in Beijing he said that said that clashes are occurring at the Line of Control which is not only affecting the peace and stability of both the countries but also of the entire region.
He asserted that India and Pakistan are important South Asian countries but the "situation in Kashmir has attracted the attention of the international community".
The spokesman said that China is willing to play a constructive role to improve the Indo-Pak relations.