Last Updated On 07 July,2017 03:53 pm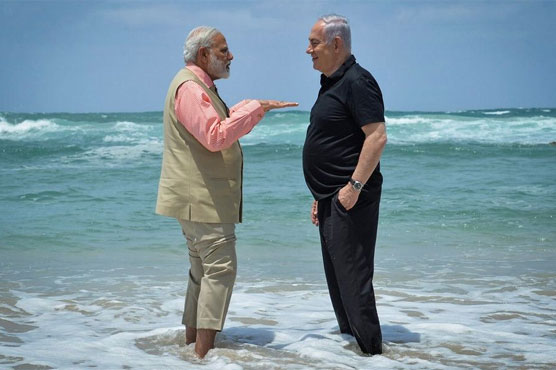 The beach trip came on the last day of Modi's visit to Israel.
JERUSALEM (AFP) - A beach stroll by Indian Prime Minister Narendra Modi and Israeli counterpart Benjamin Netanyahu caused online waves on Thursday, with the two men seen wading barefoot into the surf together.
The beach trip came on the last day of Modi's visit to Israel, the first-ever by an Indian prime minister. They had gone to the beach to see a demonstration of a mobile water desalination unit.
It was closed to journalists, but images and video were distributed by the Israeli government showing the two men walking together into the water barefoot at Olga beach in northern Israel.
---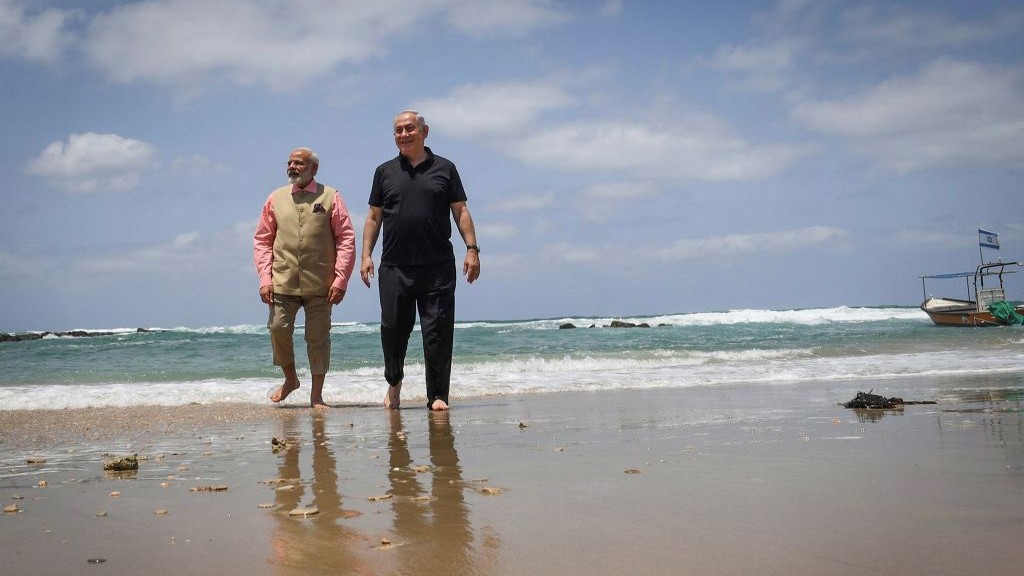 ---
Some on social media took Netanyahu to task for not sufficiently rolling his pant legs, with the images showing them getting wet. Others joked about a budding "bromance".
They later drove together in the mobile water desalination unit -- which looked like a dune buggy -- and sipped samples from wine glasses, even toasting before they did.
Modi and Netanyahu have sought to extend Indian-Israeli cooperation beyond the billions of dollars in defence deals between them during the three-day visit.
---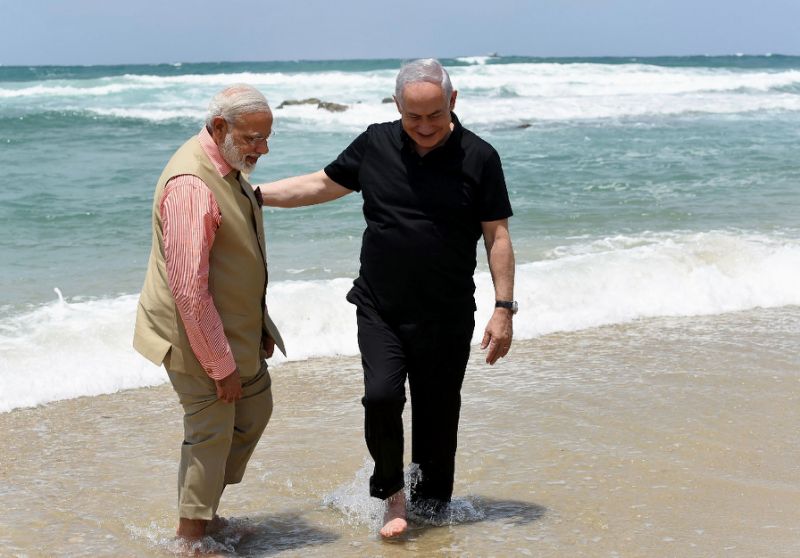 ---
The two leaders presented a series of agreements for cooperation on satellite technology, water and agriculture, as well as the creation of a $40 million innovation fund.
Israel already sells India an average of $1 billion per year in military equipment. The country has also excelled at water and agriculture technology, which India has shown an interest in.
Modi's visit marks 25 years since India and Israel established diplomatic relations.