Last Updated On 03 May,2017 08:05 am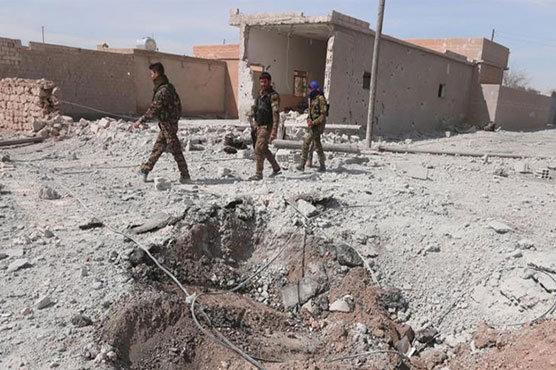 US-backed fighters battled to clear the IS group from a final pocket of Syria's Tabqa on Tuesday.
BEIRUT (AFP) - US-backed fighters battled to clear the Islamic State group from a final pocket of Syria s Tabqa on Tuesday after seizing 90 percent of the city, the force and a monitor said.
Tabqa sits on the Euphrates River as well as on a strategic supply route about 55 kilometres (35 miles) west of Raqa, the Syrian heart of IS s so-called caliphate.
According to the Syrian Observatory for Human Rights monitoring group, "the SDF is now in control of 90 percent of the city" after they allowed some IS fighters to withdraw east towards Raqa.
Observatory head Rami Abdel Rahman told AFP there were between 300 and 400 IS jihadists left defending northern Tabqa and the massive dam just north of the city.
In an online statement on Tuesday, the SDF said it had cleared IS out of large parts of Tabqa s north "after violent clashes since this morning".
The statement said clashes were ongoing in a final northern neighbourhood, and that other IS jihadists had been squeezed onto the adjacent dam.
"Once the last pocket is done, the city will be liberated -- but taking the dam will be the hardest part of the Tabqa campaign," Ahmad Mohammad, an SDF press officer, told AFP.
The SDF had earlier said that it was locked in "very violent clashes" with IS in Tabqa s north and that it had managed to seize a tank and several vehicles used by the jihadists.
Tabqa is home to an estimated 85,000 people, including IS fighters from other areas.
The SDF s assault to capture the city began in late March, when its forces and their US-led coalition allies were airlifted behind IS lines.
Coalition air strikes have pounded the city and nearby IS positions for weeks as part of the broader offensive for Raqa further east.