Last Updated On 22 June,2016 01:10 pm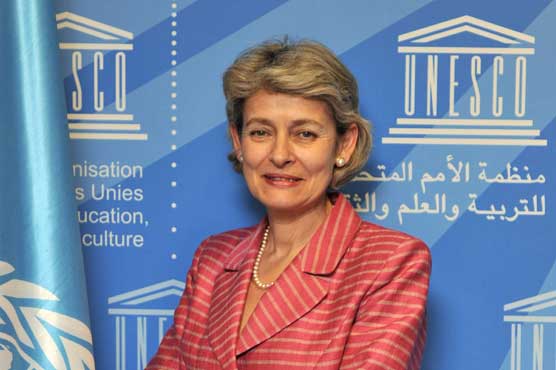 If elected, she would be the first female UN Secretary-General replacing Ban Ki-Moon in January 2017
NEW YORK (Dunya News) - The next expected United Nations chief is accused of not only murdering hundreds of thousands of people but torturing even more.
She is a staunch communist who has served a savage dictatorship. Unfortunately, lobbying is being done for a human rights violator and communist to become the United Nations (UN) next Secretary-General.
Belonging to Bulgaria, her name is Irina Bokova.
According to a report published in The New American, a slick public-relations operation and a team of "former" communist spies are running her campaign to make her successful in the December elections for UN Secretary-General.
If elected, she would be the first female UN Secretary-General replacing Ban Ki-Moon in January 2017.
Irina Bokova has worked on several significant positions in Bulgaria's communist party which has been involved in severe human rights violations in 1990.
In Statistics of Democide: Democide and Mass Murder since 1900, political science Professor Emeritus R.J. Rummel of the University of Hawaii estimated the atrocities racked up by the Bulgarian communists at around 222,000.
Bokova currently serves as the chief of the UN "Educational, Scientific, and Cultural Organization" (UNESCO). But her long career exists in the service of both internationalism and communism.
She has strong support for UN's expected candidacy from top establishment figures in the West and key leaders of the East such as Russia's Vladimir Putin.
Presently, establishment and western media outlets around the world are singing her praises while concealing her past.