Last Updated On 25 December,2015 About 5 years ago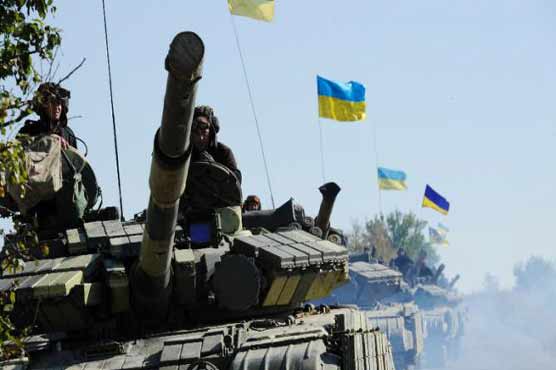 There was no immediate comment from the Washington-based IMF
KIEV (AFP) - The Ukrainian parliament on Friday adopted a budget for next year with a deficit of 3.7 percent of GDP, crucial for unlocking much needed aid from the IMF and Western countries.
The budget was passed after an acrimonious all-night debate and was finally approved by 263 lawmakers, about 40 more than the minimum required.
The cash-strapped and war-scarred country badly needs aid and the adoption of the 2016 budget is a key condition to secure the release of a delayed $1.7 billion (1.6 billion euro) tranche from the International Monetary Fund and other Western aid.
"The process was long and painful," Finance Minister Natalie Jaresko said on Facebook, adding that lawmakers had proposed more than 600 amendments to the text.
The next IMF tranche depends on whether the budget is "balanced and responsible", she said.
There was no immediate comment from the Washington-based IMF.
Many Ukrainian lawmakers had vehemently opposed a budget based on a new tax code, saying it was too austere, but reached a last minute compromise.
On Wednesday Prime Minister Arseniy Yatsenyuk warned that Ukraine would face "economic catastrophe" if parliament failed to comply with the IMF requirements.
According to the document, Ukraine s gross domestic product next year is expected to expand by 2 percent, compared with an 11-percent decline estimated this year.
Inflation is expected to slow down to 12.5 percent next year, compared with 50 percent projected for 2015.
As well as this year, five percent of the country s GDP has been allocated for national defence, the country s priority due to the fighting between government forces and pro-Russian rebels in the country s east that has killed more than 9,000 people since April 2014.