Maldives frees adventurers after US military base scare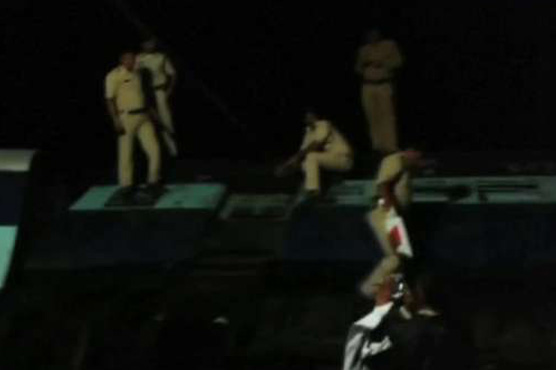 Group was arrested as their boat attempted to illegally enter the US military facility
COLOMBO (AFP) - Seven foreigners detained in the Maldives on suspicion of illegally attempting to travel to a US military base in neighbouring Diego Garcia have been freed, the Maldivian government said Tuesday.
The group was arrested as their boat operated by a 16-member local crew headed out of the southern atoll of Addu for what the authorities believed was an attempt to illegally enter the US military facility.
The group s Italian tour operator, Giorgio Rosi Belliere, said he and his group of three Americans, a Canadian, a Hungarian and their Sri Lankan chef were ordered back to the southern atoll of Gan Monday after their boat was intercepted by the Maldivian coastguard.
"We were detained for about 12 hours. Now we been told that we are free to go," he told AFP by telephone shortly before leaving the southern city of Addu.
A Maldivian government minister, Mohamed Shareef, confirmed to AFP that the men were free, adding that they had not been charged with any offence.
Belliere said they had tried to set off on a whale watching expedition -- a popular tourist activity in the honeymoon destination of the Maldives -- after cancelling plans to travel to the remote Indian Ocean British Territory of Peros Banhos.
The uninhabited tiny islet is on the northern edge of the Chagos archipelago where the tightly-guarded Diego Garcia US military facilities are located.
"When we knew we could not go to Peros Banhos, we cancelled those plans. Since we were in Addu already, we decided to take a boat and go whale watching," Belliere said.
"We tried to explain that we were not heading for Diego Garcia, but a coastguard helicopter ordered us back anyway." They were just over 50 miles (80 kilometres) south of Addu when they were intercepted, according to Maldivian officials.
Belliere said he had been arranging sea safaris in the Maldives since 1988 and his guests were high-spending adventure seekers. He insisted that they had not violated any local laws.
Officials had earlier said that said the group was under arrest and investigations were underway following suspicion that they were trying to leave the Maldives and head to Diego Garcia, several hundred kilometres away.
Diego Garcia, a British territory in the Indian Ocean, is currently leased to the United States, which operates a military base used for bombing raids on Afghanistan and Iraq.
Minister Shareef said earlier in the day that it was extremely unlikely the trawler would have reached the main island of Diego Garcia, some 700 kilometres (435 miles) from Addu, given the tight security there.
"Maldivian fishermen know very well that if they stray into that territory their vessels are confiscated," he said earlier.