Last Updated On 20 July,2015 About 0 seconds from now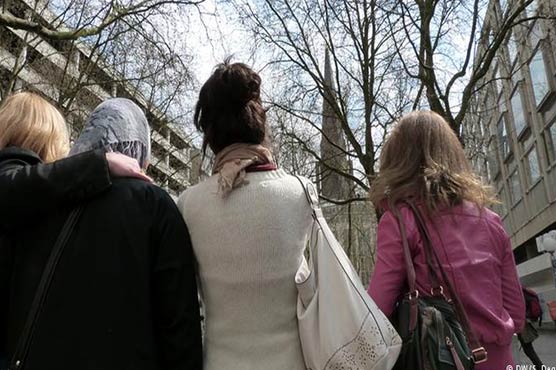 The Polish government only unlocked the door to 158 Syrian Christian asylum-seekers.
WARSAW (AFP) - Magdalena Chudzicka, a mother of four, is rolling out her welcome mat.
Her family is among dozens in Poland opening their homes to Syrian Christians fleeing war and Islamic State (IS) persecution, part of a ground-breaking drive by the Catholic nation s tiny Protestant community to save lives.
"The war in Syria is all over our TV screens, but until now we couldn t really help," said the 42-year-old who lives with her physician husband in Izabelin, a town just north of Warsaw.
"We re expecting a family with children -- we have lots of toys," she told AFP. "It s like receiving Christ in your home," added the deeply religious graphic artist, explaining her motives.
But not all her neighbours support her decision to host refugees from the Middle East, she said. Surveys show a 70 percent majority are reticent in the country of 38 million people.
The Polish government only unlocked the door to 158 Syrian Christian asylum-seekers after the Estera Foundation -- a Warsaw-based charity run by the Protestant minority -- secured funds for their flights from the Middle East and guaranteed a year s worth of living expenses.
"When the Polish government told me there was no budget for Syrian refugees in 2015, I realised I had to raise all the money to bring them over," foundation chief Miriam Shaded told AFP.
Despite a recent demand by Pope Francis for an immediate end to what he termed "a genocide" of Christians in the Middle East, Poland s dominant Roman Catholic Church has not contributed, preferring instead to work with Christians on the ground in Syria and Iraq.
The daughter of a Syrian-born Presbyterian pastor in Warsaw, Shaded says offers to host Syrian Christians have come mostly from members of various Protestant churches, though some Catholics have also volunteered.
The UK-based Barnabas Fund, providing relief to persecuted Christians worldwide, is covering the lion s share of funding amounting to "several hundred thousand pounds", spokesman Andrew Carey told AFP.
"We re now in confidential talks with other European countries as part of our Safe Havens project aimed at resettling Christians under threat in the Middle East."
Britain s Lord George Weidenfeld, a 95-year-old Holocaust survivor rescued by British Protestants from the Nazis, has also pledged support via the Barnabas Fund, Carey said.
In all, Estera has requested Poland grant entry to around 1,500 Syrian Christians.
Bill Frelick, director for refugee rights at Human Rights Watch, told AFP he was "not aware of similar private sponsorship initiatives for Syrian refugees in the EU."
"This is a laudable example of grassroots solidarity and empathy by the fortunate to reach out to rescue less fortunate people in harm s way."
Love thy neighbour
A widowed teacher from Damascus, Inshra al Badawi says she survived regime aerial bombardments and the explosion of a booby-trapped car that killed 17 other pedestrians.
"Now, it s like we ve landed on another planet," she told AFP after she and her son spent their first days with a Warsaw family.
"We feel very welcome, the food s delicious. Above all, we re safe."
Her host, Miriam s Polish-born mother Stefania, said she did not think twice about offering her home as a refuge.
" Love thy neighbour as you love yourself are words I do my best to live by," she told AFP, quoting a Biblical passage.
A 70-member Baptist church in the northern Polish city of Olsztyn has also welcomed a Syrian family of four.
"None of us speak English well so we re using Google Translate to communicate," project coordinator Piotr Sadzewicz told AFP, adding that his small church raised around 35,000 zloty ($10,000, 9,000 euros) to cover a year s worth of food and a rented apartment.
Facing an October general election, Polish government and opposition politicians have protested against proposals for an EU-wide system of national quotas for distributing migrants from the Middle East and Africa among the bloc s 28-member states.
They insist that Poland welcome refugees on a voluntary basis, with a preference for Christians.
European Union nations are at odds over how to care for tens of thousands of asylum seekers who have come ashore in Italy and Greece after surviving dangerous Mediterranean crossings.
Last year, Warsaw granted refugee status to around 200 Syrians, according to Ewa Piechota, spokeswoman for Poland s Office for Foreigners.
She told AFP that initially the state will provide free medical care to the Estera-sponsored asylum-seekers who entered Poland on three-month travel visas.
Free language training and help finding jobs will be made available after they gain refugee status.
The conflict in Syria, which erupted in 2011, has left at least 220,000 people dead and four million refugees, according to the latest UN figures.
Syria s 1.2 million Christians made up some five percent of its population before the war. Many have since fled.