Last Updated On 04 July,2015 About 0 seconds from now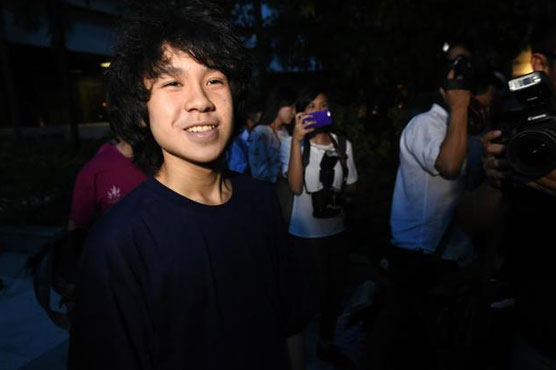 He is due to appear in court Monday following two weeks at the Institute of Mental Health
SINGAPORE (AFP) - Prominent Singaporean intellectuals, artists and activists Saturday criticised the government s "harsh" treatment of a teenage boy behind online attacks on the late former prime minister Lee Kuan Yew.
In an open letter to Prime Minister Lee Hsien Loong, the former leader s son, the 77 signatories said they were "aware of the negative aspects" of 16-year-old Amos Yee s pronouncements in a YouTube video and on his blog.
"Nonetheless, we are troubled by the State s harsh reactions to them, including the prosecution s request for reformative training lasting at least 18 months," said the letter, which was also sent to the attorney general, education and interior ministers.
Yee was convicted in May on two criminal charges: wounding religious feelings in an expletive-laden video comparing Lee Kuan Yew to Jesus, and circulating an obscene cartoon of the former prime minister, who died in March.
He is due to appear in court Monday following two weeks at the Institute of Mental Health after a judge had ordered psychiatric tests before he was sentenced.
A psychiatrist previously said that Yee may have autism, though he was declared mentally and physically fit for an 18-month stint in a reform centre.
The activists said sending Yee to the facility could deter young people in the city-state from expressing their views openly for fear of reprisals.
"We can make every claim to encourage independence of thought and creativity, but if our actions reveal an inability to tolerate non-conformists, young people will view our exhortations to speak up as mere platitudes," they said.
Among the letter s signatories were prominent Singaporean academic Cherian George, lawyer Peter Low, a former president of the Law Society of Singapore, as well as leading rights activists, academics, filmmakers and members of the arts community.
Yee s case has gained international attention after critics of the long-ruling People s Action Party, co-founded by Lee Kuan Yew, said he was a victim of censorship and excessive punishment.
But others attacked the boy for insulting both Christianity and the nation s founding father, who was given a hero s funeral on March 29.
International rights advocates including the United Nations Human Rights Office for Southeast Asia and the US-based Human Rights Watch have previously called on the government to dismiss the case and immediately release Yee.
On Friday, Amnesty International also called for his release, saying in a statement that it considered the teenager "a prisoner of conscience, held solely for exercising his right to freedom of expression".
The letter s appearance meanwhile came a day after a Singaporean activist found guilty of defaming the current prime minister broke down under intense questioning in court, during the final day of hearings to determine the amount of damages to be awarded.
Prime Minister Lee sued Roy Ngerng in May 2014 over a blog post that accused the 63-year-old leader of misusing money from the state pension scheme, the Central Provident Fund (CPF).