Netanyahu declines meeting with US Democrats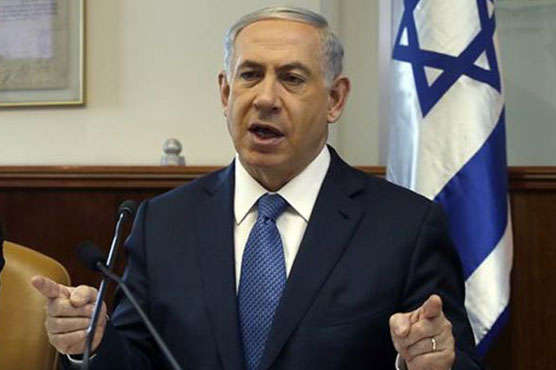 Netanyahu's refusal to meet is disappointing to those of us who stood by Israel for decades: Durbin
WASHINGTON (AFP) - Israeli Prime Minister Benjamin Netanyahu has rejected a proposed meeting with US Senate Democrats during his upcoming Washington visit, saying it would fuel "misperception of partisanship" over his planned address to Congress.
Netanyahu s decline, confirmed in a letter to Senators Dick Durbin and Dianne Feinstein seen by AFP, cast further attention Wednesday on an already contentious visit by the Israeli leader that has severely strained ties with President Barack Obama s administration.
US House Speaker John Boehner invited Netanyahu to address Congress March 3, but in an apparent breach of protocol the top Republican did so without consulting the White House or Democratic congressional leaders.
The senators, who sought a closed-door meeting between Netanyahu and the Democratic caucus, said in their invitation that Boehner s move "sacrifices deep and well-established cooperation on Israel for short-term partisan points."
They urged Netanyahu to meet with Democrats "to maintain Israel s dialogue with both political parties in Congress."
But the prime minister declined.
"I believe that doing so at this time could compound the misperception of partisanship regarding my upcoming visit," Netanyahu responded Tuesday.
He also expressed regret at the partisan bickering that resulted from Boehner s invite, which would allow Netanyahu to address the threat of a nuclear Iran at the height of international negotiations over preventing Tehran from developing a nuclear bomb.
"I can assure you that my sole intention in accepting it was to voice Israel s grave concerns about a potential nuclear agreement with Iran that could threaten the survival of my country," Netanyahu added.
Durbin, in a statement, said Netanyahu s "refusal to meet is disappointing to those of us who have stood by Israel for decades."
Netanyahu s speech is scheduled for just two weeks before Israeli elections, timing which has heightened criticism of Boehner s invitation for a foreign leader to address US lawmakers so close to a vote back home.
At least two senators have said they will not attend, and roughly two dozen House Democrats have reportedly decided to boycott Netanyahu s speech.
Vice President Joe Biden, who as president of the Senate usually attends such addresses, will also be a no-show, according to the White House.
US National Security Advisor Susan Rice told broadcaster PBS late Tuesday that the speech by Netanyahu would be "destructive" to US-Israel ties.