Turkey: Hamas chief is free to come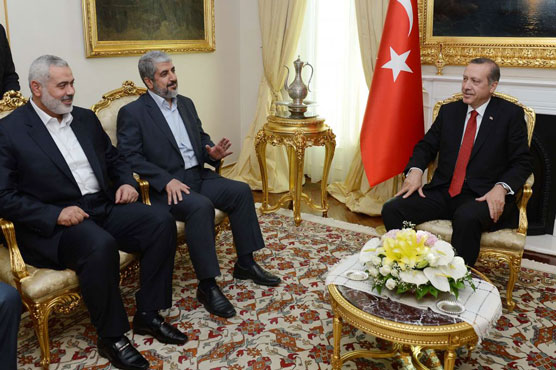 Turkey has forged close ties to Hamas
ANKARA (AP) – Turkey s foreign minister says that a senior Hamas official who was reportedly expelled from Qatar is free to come to Turkey.
Mevlut Cavusoglu however, said Wednesday there was no formal request from Hamas political bureau chief Khaled Mashaal to travel to Turkey and that he had no information on any plans for him to come.
The Israeli government said Tuesday that Qatar had decided to expel Mashaal to Turkey. Hamas officials in both Qatar and Gaza dismissed the claims.
Cavusoglu said: "regardless of which country they belong to people are free to come and go to Turkey as they wish, as long as there are no legal impediments."
Turkey has forged close ties to Hamas. Mashaal frequently visits Turkey and attended a ruling party congress last month.