India ruling party chief urges law against religious conversions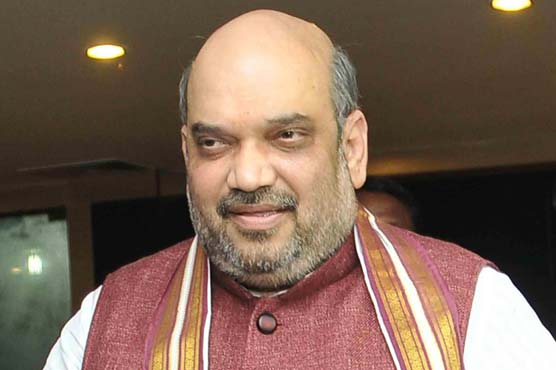 "Forced conversion" phrase covers a wide range of methods of religious conversion
NEW DELHI (AFP) - India s ruling party chief on Saturday called for a law to ban "forced religious conversions" amid increasing uproar over the right-wing government s perceived pro-Hindu tilt.
India s parliament has been paralysed by opposition lawmakers protesting mass conversions to Hinduism which is the country s majority religion.
They have demanded Prime Minister Narendra Modi, whose Hindu nationalist Bharatiya Janata Party (BJP) is in power, make a statement on reports of poor Muslims being coerced into converting.
"The BJP is against forced conversions and that is why we want to bring in a law," the party s leader Amit Shah was quoted by the Press Trust of India as saying.
"So-called secular parties should support BJP s move," Shah added.
"Forced conversion" is a phrase used in India to cover a wide range of methods of gaining religious converts from offers of free food and education to threats and violence.
The world s most-populous democracy, while 80 percent Hindu according to census figures, is a secular country under the constitution and religious freedom is considered a fundamental right.
Shah, a key confidante of Modi, was credited for helping engineer the BJP s landslide victory in May elections but faces many criminal charges, including inciting religious tensions that he has denied.
A hardline group linked to the BJP was accused of converting some 50 slum-dwelling Muslim families about a week ago in the Taj Mahal city of Agra.
One of the converts told AFP they were promised ration cards and other financial incentives if they converted.
A BJP lawmaker subsequently announced plans for an even bigger Hindu conversion event of Christians and Muslims on Christmas Day in the northern town of Aligarh. It was later called off by Hindu groups.
Critics say Hindu hardline groups have become more emboldened since the BJP was elected, stoking religious tensions.
Modi, who spent his early years in a Hindu hardline nationalist group, has made no public comment on religious issues since becoming premier.
He was himself accused of failing to curb 2002 anti-Muslim riots that claimed at least 1,000 lives when he was chief minister of Gujarat state.
He has always rejected the accusations, and India s Supreme Court found no evidence to prosecute him.
Alongside the 80 percent Hindu majority, Muslims make up 13.4 percent of India s 1.2 billion population, with Christians, Buddhists, Sikhs and other religions accounting for the rest.