Last Updated On 22 October,2014 About 7 years ago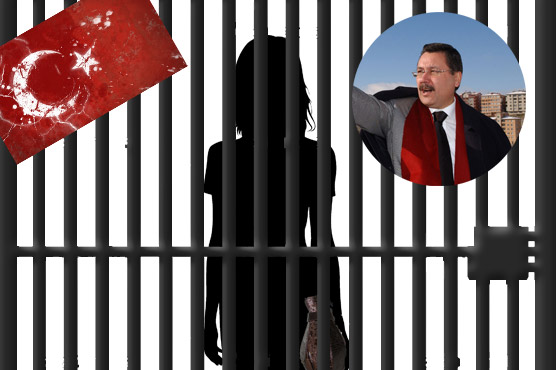 The arrest came after Melih Gokcek launched a criminal complaint against the woman.
ISTANBUL (AFP) - A Turkish woman was arrested on suspicion of blasphemy and inciting religious hatred after allegedly stepping on Holy Quran and then posting the picture on Twitter, media reported on Wednesday.
The arrest came after Melih Gokcek, Ankara s controversial mayor from the ruling Islamic-rooted Justice and Development Party (AKP), launched a criminal complaint against the 38-year-old-woman, who uses the Twitter handle @kedibiti (cat lice).
The woman, who has over 5,000 followers and describes herself as "an atheist who respects only humans", allegedly shared a picture showing a pair of red high heels on a copy of the Quran, Dogan news agency reported.
In the Islamic world, the shoe has long been considered dirty and insulting because it is associated with the foot, the lowest part of the body.
The Holy Quran states that only those who are clean should touch the sacred text and it should not be placed on one s lap or held below the waist.
"I had warned this user called @kedibiti, who stepped on our sacred book, that I was chasing her and would have her arrested," Gokcek wrote on Twitter.
He confirmed that police had arrested her and seized her computer and cellphone.
Dogan said the woman was later released but Gokcek said he was suing "the infidel" for insulting religion, inciting religious hatred and threatening public peace.
"It is time for justice now. No one has a right to insult our religion. We will never allow this to happen," Gokcek wrote on Twitter.
Gokcek, who has held the top municipal job in the Turkish capital for 20 years, is a colourful but controversial figure known for his fiery comments on Twitter and derogatory remarks about women.
He once famously said a mother who considered abortion "should kill her herself instead and not let the child bear the brunt of her mistake".
And at the height of anti-government protests in 2013, he launched a vehement campaign on Twitter against a female BBC Turkish journalist who he accused of being a traitor.
Pro-opposition Turkish secularists have long complained that freedom of expression, especially on religious issues, has been substantially eroded since the AKP came to power in 2002.