Last Updated On 28 August,2014 About 7 years ago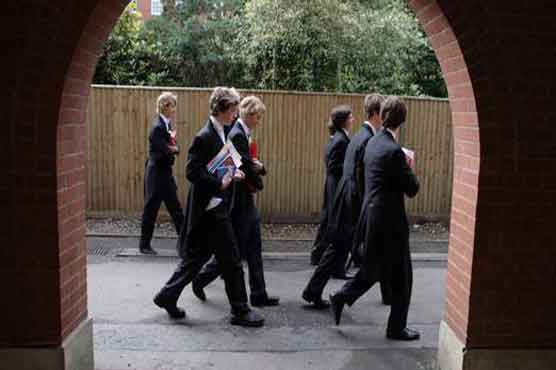 Britain is still a "deeply elitist" society where top jobs are dominated by Oxford,Cambridge grads.
LONDON (AFP) - Britain is still a "deeply elitist" society where top jobs are dominated by people educated at fee-paying schools and Oxford and Cambridge universities, a report found Thursday.
Many politicians, military chiefs, judges and journalists were "formed on the playing fields of independent schools" and "finished in Oxbridge s dreaming spires", the study from the country s social mobility watchdog said.
This means that those making key decisions in public life are often unfamiliar "with the day-to-day challenges facing ordinary people in the country," the Social Mobility and Child Poverty Commission added.
Prime Minister David Cameron, educated at Britain s top fee-paying school Eton College and Oxford University, has faced repeated criticism for surrounding himself ministers and advisors from a similarly privileged background.
This has even come from his closest allies. In March, the then Education Secretary Michael Gove, who comes from more humble origins, said the number of Old Etonians in Cameron s inner circle was "preposterous".
The study found that 59 percent of Cameron s Cabinet went to Oxford or Cambridge along with 75 percent of senior judges.
That compares with less than one percent of the overall population who attended the elite universities.
Some 62 percent of senior military officers attended fee-paying schools along with 33 percent of lawmakers.
That compares to seven percent of Britain s population overall.
"Our examination of who gets the top jobs in Britain today found elitism so stark that it could be called social engineering, " the report said.