UN concerned over Egypt violence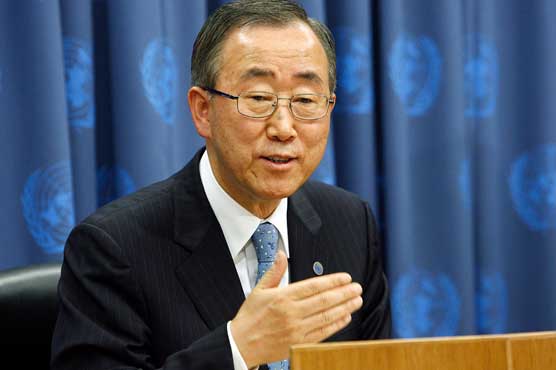 UN secretary general Ban Ki-moon has expressed concern over mounting tensions in Egypt.
UNITED NATIONS (AFP) - UN leader Ban Ki-moon expressed concern Friday over mounting tensions in Egypt after deadly clashes in Cairo.
With more demonstrations against the military-backed government expected on Sunday, Ban "stresses the importance of peaceful protest, respect for freedom of assembly and commitment to non-violence," said UN spokesman Martin Nesirky.
Ban highlighted "his concern at the serious violence," the spokesman added.
Four people were killed in Cairo and 45 injured nationwide in clashes between Islamist supporters of ousted president Mohamed Morsi and security forces, medical officials said. Morsi was deposed and detained by the military in July.
"The secretary-general continues to underscore the need for political inclusion, full respect for human rights, including of those detained in prison, and the rule of law as the basis for a peaceful, democratic transition," said Nesirky.
More demonstrations are expected on Sunday, when Egypt marks the anniversary of its 1973 war with Israel.