Four killed as clashes rock Cairo
Last Updated On 05 October,2013 About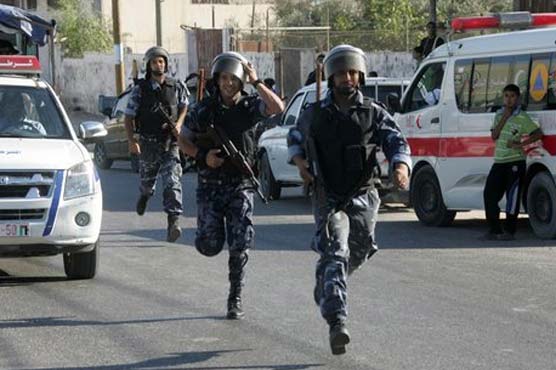 Clashes between supporters of Egypt's ousted president and security forces left four people dead.
CAIRO (AFP) - Four people died in fierce clashes that erupted in Cairo Friday when Islamist supporters of former Egyptian president Mohamed Morsi protested against the military that ousted him.
Fighting also broke out after weekly Muslim prayers in Alexandria and the Upper Egypt province of Assiut as Islamists took to the streets protesting Morsi s July 3 ouster and subsequent jailing, AFP correspondents and state media reported.
"Four people were killed in Cairo. The dead do not include members of police or security forces," Khaled al-Khatib, head of Egypt s emergency services told AFP, without elaborating.
Egypt s ambulance services head Ahmed al-Ansari confirmed the death toll in Cairo and said another 45 people were wounded in nationwide violence.
The protests were called by the Anti-Coup Alliance led by Morsi s Muslim Brotherhood in defiance of an ongoing crackdown by the country s new army-backed authorities in which some 2,000 Islamists have been jailed.
Cairo witnessed the fiercest clashes, with Islamists fighting opponents of Morsi and security forces, mainly around Tahrir Square, epicentre of the 2011 revolt that toppled strongman Hosni Mubarak.
Police fired live rounds into the air and tear gas to prevent Islamists from entering the square, as several hundred pro-Morsi demonstrators chanted "Allahu Akbar" (God is greatest).
The warning shots succeeded in dispersing the protesters from Abdel Moneim Riad Square, which is next to Tahrir, pushing them back towards nearby Ramses Square.
The army closed all the entrances to Tahrir Square, and most shops in downtown Cairo remained shuttered.
A separate group of protesters marched towards the defence ministry, but that protest later broke up after brief clashes.
Thousands of Morsi supporters also marched in the Nasr City district of Cairo towards Rabaa al-Adawiya Square, where security forces dismantled a massive protest camp on August 14 as part of a crackdown that left hundreds dead.
They flashed the four fingers sign, a symbol of Rabaa, and carried banners with pictures of those killed, chanting "Revenge! Revenge!" before dispersing.
Meanwhile, hundreds of Morsi supporters chanted slogans against the military and army chief General Abdel Fattah al-Sisi when they clashed with opponents in the capital s Maniyal neighbourhood, a witness said, adding that both sides fired birdshot at each other.
Clashes also occurred in the Shubra neighbourhood but ended after security forces intervened and chased away the two groups, another witness told AFP.
In another incident Khaled Dawood, spokesman for the liberal Al-Dostour party, was stabbed in Cairo, state news agency MENA reported, saying he was wounded in the chest and one hand.
Morsi, Egypt s first democratically elected president, was ousted following mass protests against his year-long rule. He has been held at an unknown location since then.
The ability of the Anti-Coup Alliance to bring large numbers of supporters into the streets has waned following the security crackdown in August.
More than 2,000 Islamists have been arrested, including top leaders of the Brotherhood, and the organisation s activities were banned by an Egyptian court last month.
The court also ordered the Brotherhood s assets seized, delivering a powerful blow to the organisation.
More demonstrations were expected on Sunday, when Egypt marks the anniversary of its 1973 war with Israel.

---
---
Advertisement