Amr Mussa elected head of Egypt's constitution panel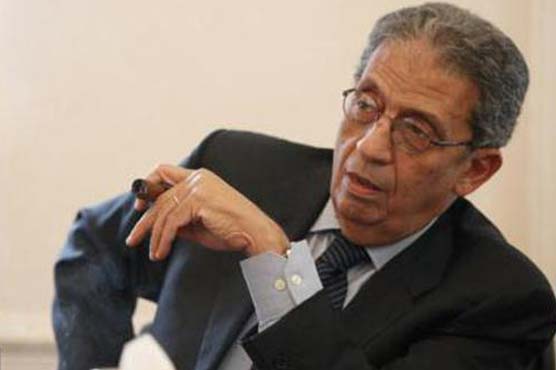 Former opposition leader Amr Mussa has been elected head of Egypt's constitution panel.
CAIRO (AFP) - Former presidential candidate and opposition leader Amr Mussa was on Sunday elected head of Egypt s 50-member panel that has been tasked with drawing up a new constitution.
The panel was named a week ago by interim president Adly Mansour to draw up a revised constitution in the wake of the ouster by the army of former president Mohamed Morsi on July 3.
A disputed constitution drafted under Morsi was approved in a December 2012 referendum with only a 33-percent turnout.
Sunday s election of Mussa, former Arab League secretary general and foreign minister under ousted president Hosni Mubarak, came during the panel s first session.
Mussa easily held off a challenge by influential lawyer Sameh Ashur, garnering 30 votes against Ashur s 16, with two abstentions and two absentees.
Mussa heads the National Salvation Front along with former UN nuclear watchdog chief Mohamed ElBaradei and leftist Hamdeen Sabbahi, who like Mussa ran against Morsi for the presidency last June.
The panel comprises 50 figures drawn from a wide array of political strands. However Morsi s Muslim Brotherhood has refused to take part.
The Islamists are represented by the Salafist party Al-Nour, which supported Morsi s July 3 ouster by the army. However the party s sole representative, Bassem al-Zarqa, was absent on Sunday.
The new panel has 60 days to submit a final version of the revised constitution to the interim president, who in turn has 30 days to announce the date of a referendum.
During Sunday s session three members were elected to serve as Mussa s deputies: former Brotherhood leader Kamel al-Helbawi, human rights activist Mona El-Zulfaqr and physician Magdy Yaqub.
Author Mohamed Salmawi was appointed as spokesman of the panel.