Skull found in Halloween section of Florida store may belong to a human, police say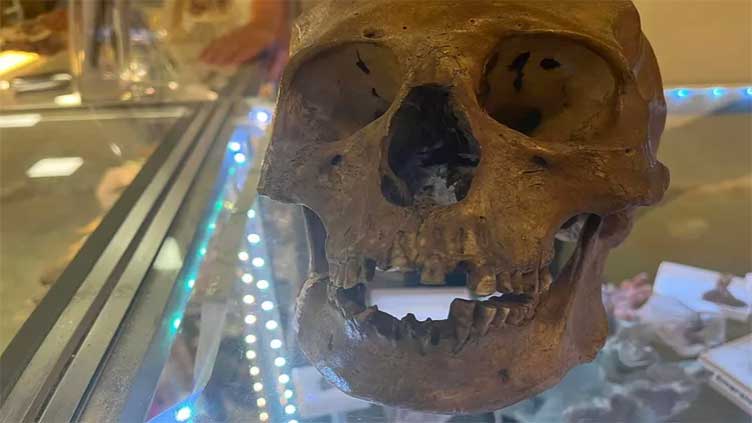 WeirdNews
An anthropologist came across the remains while shopping at a store
(Web Desk) - Authorities said an anthropologist came across the remains while shopping at a North Fort Myers business.
Authorities in Florida say a skull found at a local thrift store may have belonged to a human.
A shopper located the skull Saturday in the Halloween section of the business on North Cleveland Avenue in North Fort Myers, according to a news release shared by the Lee County Sheriff's Office.
The person who found the skull "happened to be an anthropologist" and recognized the bone as human when they came upon the item, the authorities said.
They added that the store's owner said the skull was found in a storage unit that was purchased "years prior."
LCSO Major Crimes Unit detectives recovered the skull, which they also "believed to be that of a human."
The remains have since been turned over to the District 21 Medical Examiner's Office, which is working with the LCSO on "further testing of the skull," according to the sheriff's office.
Under Florida law, it is illegal to "knowingly offer to purchase or sell, or purchase, sell, or otherwise transfer, any human organ or tissue" — including eyes, corneas, kidneys, livers, hearts, lungs, pancreases, bones and skin.

Police said the skull "doesn't appear to be linked to a crime" and seemingly did not have "any forensic value at all," GYPD Public Information Officer Lisa Berry said in a video shared by the department at the time.