Oribatid Mite claims title of the strongest creature on Earth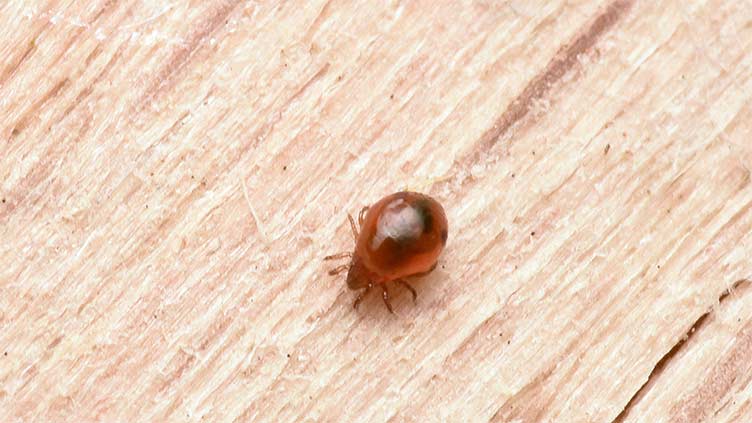 WeirdNews
The strength demonstrated by creatures much smaller than us is truly awe-inspiring
(Web Desk) - The oribatid mite, also known as the armored mite, has claimed the title of the strongest creature on Earth, despite its minuscule size of around 1 millimeter. This tiny marvel possesses the astonishing ability to lift over 1,000 times its own body weight.
While humans may find it impressive to lift double their body weight, the strength demonstrated by creatures much smaller than us is truly awe-inspiring. Take, for instance, the Asian weaver ant, capable of hoisting 100 times its own body weight, or the dung beetle, able to lift up to 400 times its body weight. These feats are comparable to a human lifting several tons, akin to the legendary strength of Superman. Nevertheless, even these remarkable insects pale in comparison to the mightiest organism on the planet: the oribatid mite. Thanks to its extraordinarily robust exoskeleton, this minute creature can heft an astounding 1,180 times its own body weight.
Despite its grain-of-sand dimensions, ranging from 0.2mm to 1.4mm, the oribatid mite reigns supreme when it comes to power relative to size and weight. To match its strength, a human would need to lift a staggering 82 tonnes.
The exceptional strength of oribatid mites, as well as many other insects, can be attributed in large part to their exoskeletons. These structures are considerably lighter and stronger than bone, allowing them to allocate more energy towards their muscular power. Additionally, factors such as the ratio of surface area to volume and mass contribute to their remarkable abilities. A single mite weighs a mere 100 micrograms.
However, if the armored mite were to reach human proportions, it would become incredibly weak due to the constraints of physics. Larger creatures may possess more substantial muscles, but a significant portion of their strength is dedicated to supporting their own weight. In contrast, tiny insects can direct a higher proportion of their muscular power towards lifting weights since they carry less mass.
Oribatid mites inhabit the soil of forest floors and play a crucial role in decomposing organic matter, similar to earthworms. They also contribute to seed dispersal, enhance soil structure, and help control insect pathogens and parasites harmful to humans and livestock.