Fighting for democracy: Politicians take their differences to the ring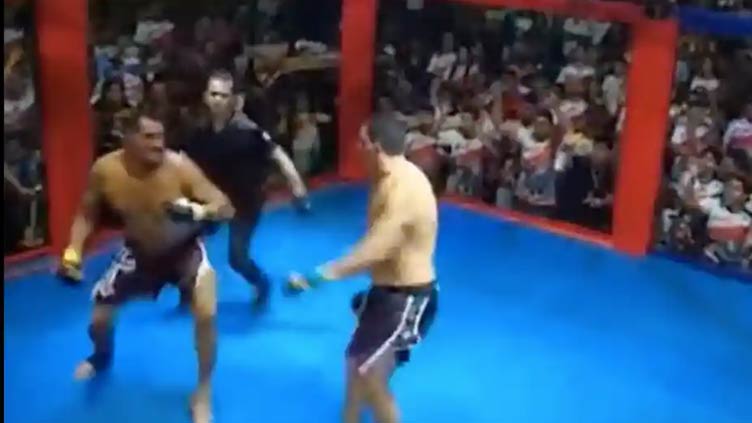 WeirdNews
The fight comes after da Silva reportedly called Peixoto a "crook" following a waterpark dispute
(Reuters) – Two politicians in Brazil took their differences to the ring in Brazil last week, trading blows in a match before hundreds of locals.
Mayor Simao Peixoto from the Brazil city of Borba in Amazonas state went head-to-head with former councillor Erineo "Mirico" da Silva. The two duked it out on Saturday evening (December 11) in three-rounds of mixed martial arts (MMA) combat.
The fight comes after da Silva reportedly called Peixoto a "crook" following a waterpark dispute in the Amazonian municipality. Later, Peixoto said the match was part of a charity event.
— Metropoles (@Metropoles) December 13, 2021
During the first round, da Silva got some blows in against his rival, but Peixoto fought his way back to win the fight.