Tigers bring traffic to a halt on highway in India, video goes viral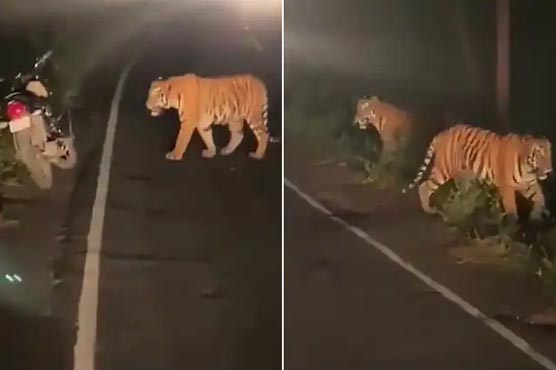 Tigers bring traffic to a halt on highway in India, video goes viral
(Web Desk) - Two adult tigers have forced traffic to a halt on highway in India, video went viral.
An Indian vehichle manufacturing company chairman posted a video on his Twitter handle from an unknown source, in which two adult tigers can be seen strolling along a highway at night.
Anand Mahindra said that the vehicle manufactured by his company may not be the only big cat in town.
— anand mahindra (@anandmahindra) August 22, 2021
In the tweet,Mahindra wrote, "So our XUV isn t the only big cat on the highway… Magnificent." The tweet soon went viral garnering 1,90,200 views in less than 24 hours.
In the video, traffic remains at a halt while the tigers pass by them. The site at which the video was shot remains a bone of contention with social media users.