Man reunited with kin 45 years after air crash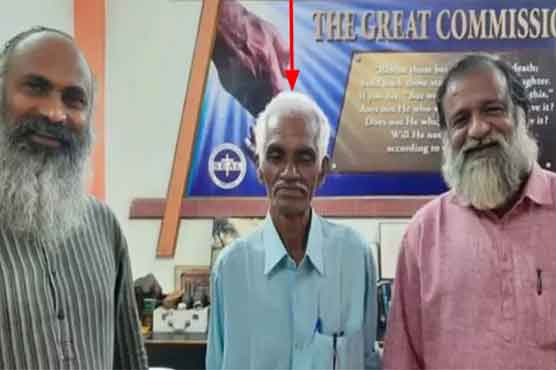 Man reunited with kin 45 years after air crash
(Web Desk) - A chance rescue of an ailing Sajjad Thangal, 70 by social workers has revealed that he will soon be reunited with his family in Kerala, India after 45 years.
Thangal cut off communication with family after he narrowly escaped a crash of an Indian Airlines plane in Mumbai on October 12, 1976, which killed 95 people.
Thangal used to organise Indian cultural programmes at Bubai and Abu Dhabi in the 70s. In October 1976, South Indian actress Rani Chandra and other had gone to UAE for one such event. While flying back from Abu Dhabi to Madras, via Bombay,
Thangal decided not to go with the troupe, and escaped the crash, while the entire troupe, including Chandra, died.
Thangal suffered from post-traumatic stress and related psychological issues after the crash, in which his friend also died. He started doing odd jobs in Mumbai.
In 2019 he was admitted to a shelter as a very frail old, sick man. But he slowly recovered and started narrating the story of his life. His 91-year-old mother Fathima Beevi lives in village in Kollam with his younger brothers and sisters.