Published On 29 July,2021 06:17 pm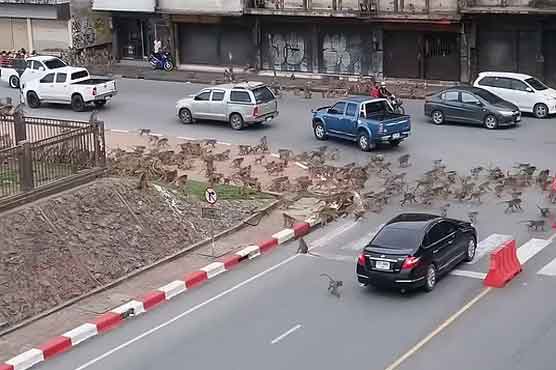 Rival gangs of wild monkeys fight each other in Thailand
(Web Desk) - Two rival gangs of wild monkeys fought each other in front of shocked drivers in Thailand.
The monkeys are normally well fed by visitors but a Covid-19 third wave lockdown has led to a renewed food shortage for the animals in Lopburi, a city in central Thailand.
They were seen squaring off in front of the ruins of an ancient Buddhist temple before one group were chased away onto a nearby road.
— CSTV_GH (@cstv_gh) July 27, 2021
Footage shows how the two rival troops then faced-off at the busy junction while terrified motorists waited in their cars for more than four minutes.