Published On 28 July,2021 05:56 pm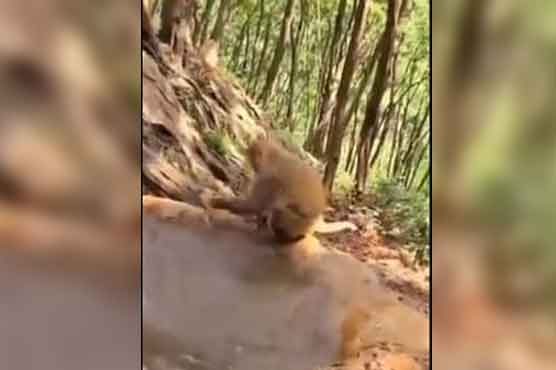 Monkey struggles to give its little one a bath, videos goes viral
(Web Desk) - A video that is making rounds on the internet shows a monkey trying to give its little one a bath. The hilarious yet adorable video was shared on Twitter.
The video showed the infant resisting as mama struggles to make it take a bath. At one point, the mother can be seen forcing her child into the water, and holding the kid down while splashing water.
"This is the way mother teaches their kid that no one else can take a bath for you," Nanda wrote, while sharing the undated video on his Twitter feed.
— Susanta Nanda IFS (@susantananda3) July 27, 2021