Published On 05 June,2021 08:06 pm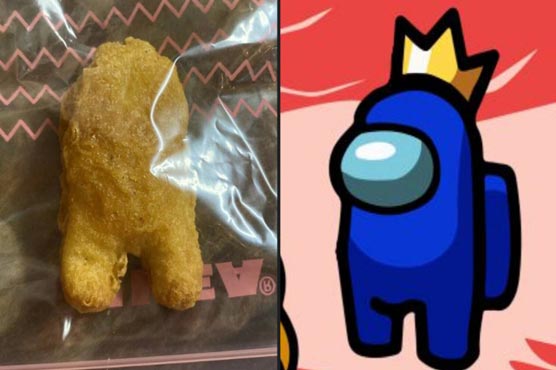 'Among Us'-shaped McNugget sells for nearly $100,000
(Web Desk) - A McDonald's Chicken McNugget that bears a resemblance to the player characters in popular video game Among Us sold on eBay for just short of $100,000.
The McNugget, listed by eBay user polizna, started at only 99 cents, but after 184 bids the item sold for $99,997.
The listing said the "Among Us shaped nugget" came from a McDonald's BTS meal, a combo meal inspired by K-pop band BTS. The seller promised the nugget would be delivered in edible condition.
"This food product has an average expiration of about 14 days and will be delivered prior to expiration," the listing states.