Scorching heat axes Berlin's 10th Int'l pug race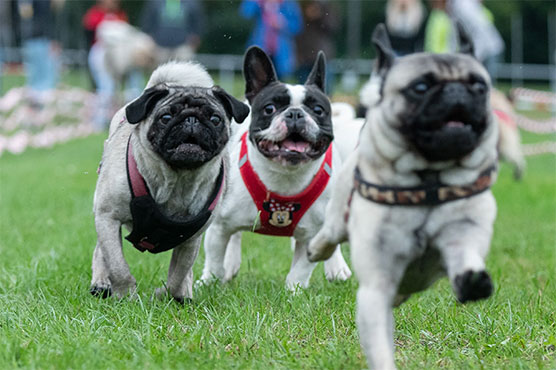 Dogs' owners participated in pug race instead of their pets owing to intense temperature.
BERLIN (Reuters) - It was meant to be her shining moment, Toffy the pug was clearly ready to win Berlin's 10th international pug race.
She checked out her opponents, some busy eating ice-cream to get an energy boost, others cooling down as they waited for the race to start.
Gamely posing for the cameras, Toffy waited for the race to start. But then the announcement came: there would be no race as it was too hot. The local authorities said the 34 degrees Celsius heat would be too much for the dogs.
Many of the owners, who came from all over Germany, couldn't hide their disappointment. So they ran instead of their dear pugs.
As for Toffy and the other pugs, well they didn't seem bothered. They simply were enjoying the last few days of summer.