Last Updated On 19 October,2018 10:35 pm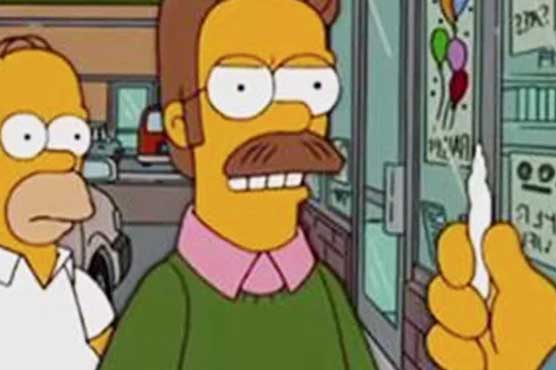 The writers have previously predicted Donald Trump becoming US president
(Web Desk) - Back in 2005, 13 years ago, an episode called Midnight Rx saw the well-known animated family head over the border from their indigenous Springfield to Canada, after America's prescription pills become too expensive.
However, they went to land of Manitoba, Ontario, in the search for cheaper, Canadian alternatives.
Just as Homer, Grandpa Simpson, Apu and Ned Flanders are loading up the car with their supplies, 'Canadian Ned' appears, and begins to converse with 'original' Ned in his trademark 'okily dokily' way of speaking.
How the creators of The Simpsons keep predicting these things is beyond me. Maybe I need to speak to them next time I buy a lottery ticket though…
An episode from 2003, titled Marge vs Singles, Seniors, Childless Couples and Teens, and Gays, a group of childless adults set out, destroying every child-friendly thing in the fictional town of Springfield.
interestingly, it's not the only thing they've predicted. The writers have previously predicted Donald Trump becoming US president, the horse meat scandal, and the spreading of Ebola.
They also went and predicted the outcome of the recent Winter Olympics. Back in February, the USA curling team beat favourites Sweden to win their first ever Winter Olympic gold medal in the event.
The Simpsons, however, predicted this would happen eight years ago!