Iceland unearths rock to appease angry elves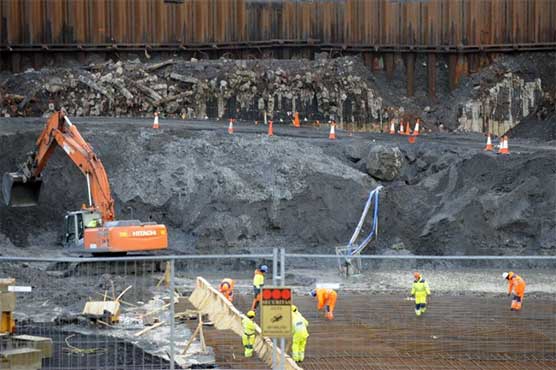 Iceland is no stranger to bending to the will of its elfin population.
REYKJAVIK (AFP) - Iceland has been forced to bow to pressure from elves and uncover a supposedly enchanted elfin rock after highway workers accidentally buried it -- infuriating the mythical creatures, reports said Tuesday.
The angry elves were suspected of causing a series of mishaps after the rock was covered over when workers cleared away the debris from a landslide, the Morgunbladid daily reported.
Iceland is no stranger to bending to the will of its elfin population.
Construction sites have previously been moved so as not to disturb the creatures and fishermen have refused to go to sea because of their warnings: in Iceland, elves are part of every day life.
Sveinn Zophoniasson, who works for the Bass road construction company, told the paper that his woes began in August 2015 in Siglufjordur, close to the site of the so-called "elfin lady stone" that was covered with earth following efforts to cleat a mudslide from a highway.
After the landslide was cleared, the road was subsequently flooded and a colleague of Zophoniasson who came to clear the route was injured. Then industrial machinery began to fail and a journalist who came to cover the growing chaos fell into a mud pool and had to be pulled to safety.
"Nobody even thought of the rock," even though the area is regarded as a sacred place in local folklore, said Zophoniasson.
The decision was made that the Iceland Road Administration would unearth the rock -- an artefact according to a 2012 law to protect Iceland's elfin heritage -- and it was subsequently cleaned with a pressure washer last week.
Elves are described by the hundreds of people who claim to have seen them as simple, normally peaceful creatures that look like humans -- but smaller.
In 1971 elves reportedly disrupted construction of a national highway from Reykjavik to the northeast. The project suffered repeated unusual technical difficulties because, it was claimed, elves did not want the large boulder that served as their home to be moved to make way for the new road.