Surgeons leave 16 items in patient's body
Last Updated On 17 January,2013 About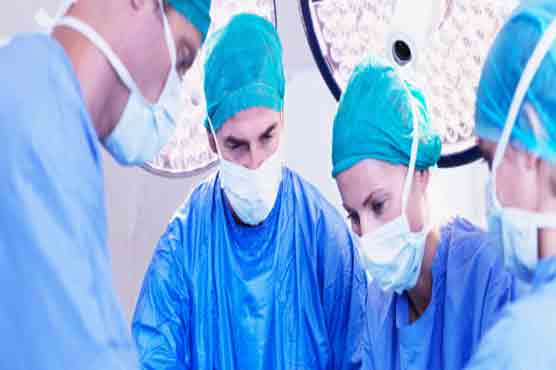 Surgeons left more than a dozen medical odds inside a cancer patient's body during a operation.

A hospital in Germany is being sued for medical malpractice after surgeons allegedly left more than a dozen medical odds and ends inside a cancer patient s body during a 2009 operation.

The man, identified by the Daily Mail as 74-year-old Dirk Schroeder, had reportedly undergone a "routine surgery" for prostate cancer. The operation was believed to have gone well and Schroeder was told that he had at least "another six years" to live.
"He wanted to live to see his 80th birthday," his daughter said, according to German-language news site The World.
However, post-surgery, Schroeder discovered that his wounds had healed badly. According to his family, his pain was so intense that he often could not sit.
According to German newspaper Bild, it took several weeks before the source of the pain was discovered.
When surgeons operated on Schroeder again, they were stunned to find 16 pieces of medical equipment in the man s body. This included "a needle, a six-inch roll of bandage, a six-inch long compress, several swabs and a fragment of surgical mask," writes the Daily Mail.
It reportedly took two operations to remove all the items.
Incredibly, Schroeder survived this traumatic incident -- but the septuagenarian died last year due to complications that arose from his cancer.
A battle over compensation between Schroeder s family and the hospital where he was treated has allegedly been going on since 2010.
According to medical rights activist and family lawyer Annette Corinth, who is representing Schroeder s family, the hospital first offered Schroeder about $660. The facility claims that the instruments may have found their way into Schroeder s body "post-operation," according to German publication Osnabrücker Zeitung.
The family is reportedly seeking about $127,000 in damages.
Though the fiasco with Schroeder may be one of the most horrific examples of errors doctors can make during surgery, a 2012 report by researchers at Johns Hopkins University revealed that such mistakes are more common than one might think. The study found that at least 4,000 surgical errors occur in the U.S. every year. These errors include "leaving objects inside patients, performing the wrong procedure and operating on the wrong side of the body," per HealthDay News.
---
---
Advertisement