Elon Musk's X Corp in another legal fight. Read on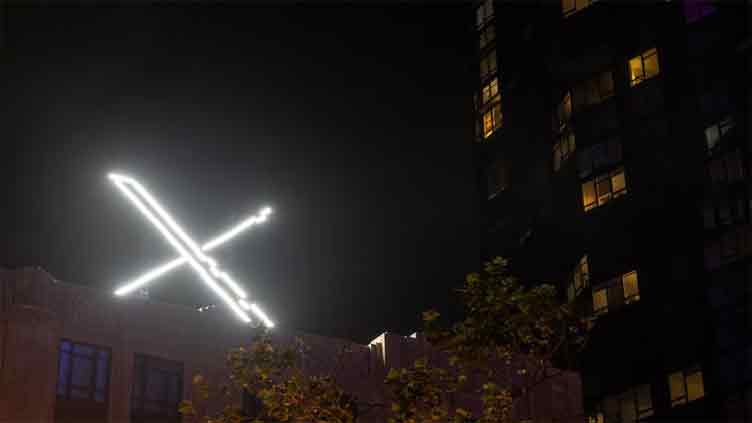 Technology
Atlas and X entered a sublease agreement for space in April 2021
SAN FRANCISCO (Reuters) – Elon Musk's X Corp, facing its own legal claims over unpaid rent, has sued a financial services company to recoup more than $713,500 in allegedly past due rent and other fees stemming from a sublease agreement for San Francisco office space.
X, formerly known as Twitter, sued Atlas Exploration in San Francisco Superior Court on Thursday in a complaint alleging breach of contract.
Atlas, formerly Point Up Inc, markets itself as "an invite-only charge card" that gives members access to exclusive dining and travel.
Atlas and X entered a sublease agreement for space at 650 California Street in San Francisco's financial district in April 2021, the lawsuit said. The complaint said Atlas sought last year to terminate the sublease early.
X said Atlas owes it more than $340,263 for September to November rent from last year. X also accused Atlas of failing to pay any of its early-termination fee.
An attorney who has represented Atlas in the dispute, Kevin Hill, did not immediately respond to a request for comment on Friday.
Hill said in a letter to X in April the company was unfairly demanding rent for certain months last year after Atlas had already made payments on its new office space.
X has faced an array of legal actions over unpaid rent and other invoices following Musk's $44 billion buyout last October.
In one case, the owner of X's main office at 1355 Market Street in San Francisco sued X for more than $3.1 million in unpaid rent. X is disputing the claims in court.
Britain's Crown Estate, which manages the property portfolio belonging to the monarchy, in January filed claims against X over alleged unpaid rent on its London headquarters.
Separately, X faces myriad employee lawsuits challenging terminations, unpaid severance and other benefits.
A lawyer for X, Jonathan Hawk, did not immediately respond to a message seeking comment. A representative from X had no immediate comment.
The case is X Corp v Atlas Exploration Inc, San Francisco Superior Court, No CGC-23-609391.