China and Pakistan to set up AI cooperation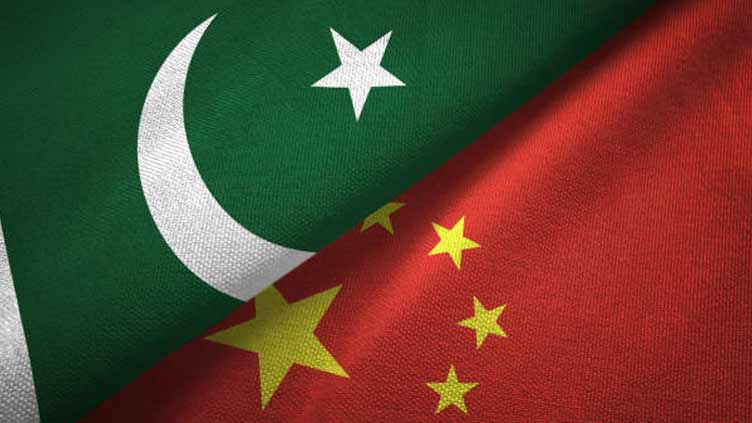 Technology
Chinese AI development has achieved significant milestones in recent years
BEIJING (APP): AI, a core driving force in the new wave of technological revolution and industrial transformation, has the potential to propel social productivity to new heights.
As a late starter, Chinese AI development has achieved significant milestones in recent years. After receiving several requirements from Pakistani companies to cooperate with Chinese companies in AI field, China-Pakistan Cooperation Center on Technical Standardization held an China-Pakistan Artificial Intelligence Industry Cooperation Matchmaking meeting on Sept 13.
Five Chinese companies and five Pakistani companies introduced their businesses and requirements. They showed their latest technologies including digital human, chatbot and AI transformation services, CEN reported on Friday.
"Our institute and the Institute of Quality and Technology Management(IQTM) of University of the Punjab co-established the China-Pakistan Cooperation Center on Technical Standardization in 2020. Since then, we have closely cooperated in multiple fields including traditional Chinese medicine, food, and information technology,etc," said Huang hao, president of Chengdu lnstitute of Standardization.
He noted that this meeting is the first of five IT subsector meetings that the center plans to arrange in the next few months.
"I noticed that in Paksitan, there're more service companies that provide AI services, while in China there are more AI products provider. The exchange could help us know the requirements of each other and what can be provided. This is one aspect of potential Pak-China cooperation in AI sector," said representative from Tkxel company, one of Pakistani participants.
"Another potential is that we can find a way to develop something new together. Research and development center could be established jointly, so that Chinse companies and Pakistani companis could work and make progress in this field together.
"Success of our initiative depends on how quickly these ten companies reach business to business agreements for mutual benefit. Technical cooperation and using available skills in most efficient way is the way forward. Companies can interact with each other independently after the meeting. Today's session may be the beginning of new era of technological cooperation between China and Pakistan."
Dr. Muhammad Usman Awan, professor of IQTM in University of the Punjab, addressed in the meeting. Mr. Yu Jingyang, deputy secretary-general of Chengdu software industry association also attended the session. As 21st China International Software Cooperation Conference, one of the most prestigious and influential events of software industry in China, will be held in Chengdu in December, he invited all attendees to participate in the fair to explore more cooperation potentials.