Future Fest 2023: Prince Fahad announces establishment of Pak-Saudi Tech House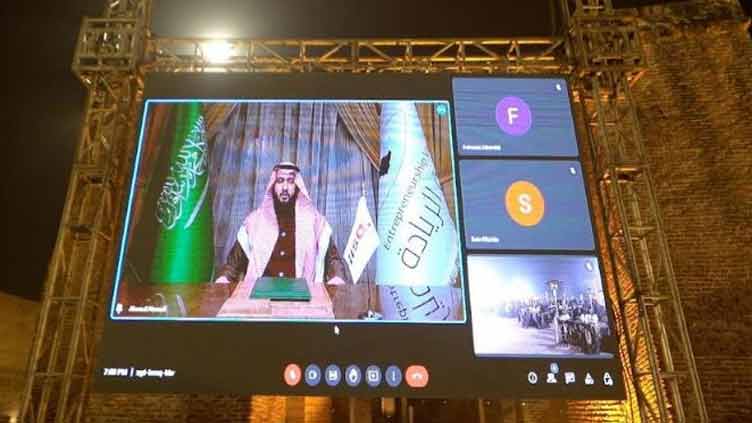 Technology
Future Fest 2023: Prince Fahad announces establishment of Pak-Saudi Tech House
LAHORE (Web Desk) – Prince Fahad bin Mansour, the President of the Saudi G20 Young Entrepreneurs Alliance (YEA), has announced the establishment of joint technology house with Pakistan to create ease in business.
Prince Fahad made the announcement in his virtual address to the Pakistan's biggest three-day tech moot, Future Fest 2023, which opens at Lahore's Expo Centre on Jan 6 and will continue till 9. He said the headquarters of the Pak-Saudi Tech House would be established in Riyadh while its first branch would be opened in Lahore.
He also announced a further over 300 projects for the company with 100 million project value, creating more than a 1000 jobs in Pakistan, Saudi Arabia and globally.
"My journey to Pakistan started five years ago to explore the possibilities of establishing an IT company in Lahore," he recalled, adding that the resources in Pakistan were talented in all fields.
Dedicated to using technology to pave the way for the future of Pakistan, Future Fest 2023 is a 3-day event, which will bring together leaders from more than 40 industries to foster discussion on the future of life itself. Entrepreneurs, decision makers, policymakers, thought leaders, investors, and innovators will discuss the most important aspects of current times and how technology can play a positive role to #SaveTheFuture.
Last year's event was supported by the world's leading companies for the first time in Pakistan including Binance, Epic, KuCoin, Google Developers, Payoneer, Careem, Swvl, S&P Global alongside 200 partners/sponsors.