Blocking Huawei won't "make America great again"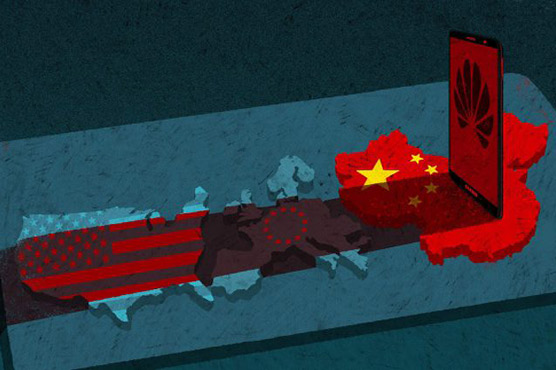 It is the American companies that could suffer from the restriction on Huawei at the earliest stage.
BEIJING (Reuters) - The world has just witnessed further proof of the United States nonsensical concerns over the development of China s innovative technologies.
The U.S. Department of Commerce on Wednesday announced that it will add Huawei and its affiliates to the Entity List of the department s Bureau of Industry and Security, restricting the sale or transfer of American technology to Huawei.
In confronting with the U.S. restrictions on Huawei, many countries have also showed their stance by not blocking Huawei in their countries and region, such as France, Canada, Germany and the United Kingdom.
Also on Friday, Huawei s chipset subsidiary HiSilicon said it will use backup chips it has independently developed for years to cope with the ban from the United States.
The United States once touted itself as a model of free and fair trade, however, setting up trade barriers based on unfounded "security concerns" does not accord with the lofty ideal.
While demanding further market access and enhanced intellectual property rights (IPR) protection from other countries, the United States acted to the contrary, closing its market to stifle emerging innovative companies.
Such acts are against the trend of economic globalization. With close cooperation among companies of various countries being an irreversible trend, protectionism can bring nothing but harm to all parties.
It is the American companies that could suffer from the restriction on Huawei at the earliest stage.
According to a report from the Wall Street Journal on Friday titled, "Silicon Valley Will Feel Sting of Export Restrictions Against Huawei", the U.S. government s policy to impose restrictions on Huawei s exports of parts and technologies will bring harm to its own Silicon Valley.
The report also pointed out that Huawei has joined hands with several major companies in the U.S. for cooperation – purchasing chips from Qualcomm; software from Oracle, and other technologies from some small technological companies.
As put by Huawei s statement, restricting Huawei from doing business in the United States will not make it more secure or stronger; instead, this will only serve to limit the United States to inferior yet more expensive alternatives, leaving the country lagging behind in 5G deployment and eventually harming the interests of U.S. companies and consumers.
Chinese Foreign Ministry Spokesman Lu Kang also said, "The United States interference with 5G development, utilization and cooperation out of political purposes, abuse of national security standards, politicizing related issues and adopting restrictions to suppress targeted companies are not conducive to 5G network development, and also violates the principle of fair competition."
According to media reports, Huawei has already expressed its willingness to sign "no-spy agreements" with foreign governments to make their equipment meet the no-spy, no-backdoors standard.
Unfortunately, the United States has ignored constructive solutions and stuck to unilateralism against the will of not only China but also American businesses and consumers.
It has already been made clear that the United States aims to contain the development of China s innovative technologies by blocking Chinese products and enterprises.
Considering the fact that multiple cybersecurity issues have been exposed in the United States, it is particularly ironic and unreasonable for the country to point its finger at China for security concerns.
For China, which has successfully lived through constant restrictions, blocks and exclusions from the United States during the past decades, another U.S. sanction will not stop its technological progress and economic development.
It makes no sense to refuse to accept the fact that China is catching up with the United States in certain areas. China s progress should not be seen as a threat, but vast opportunities for cooperation. Refusing to accept this reality is not a good move in trying to "make America great again."