2020 Toyota Corolla Hybrid - fuel economy figures will surprise you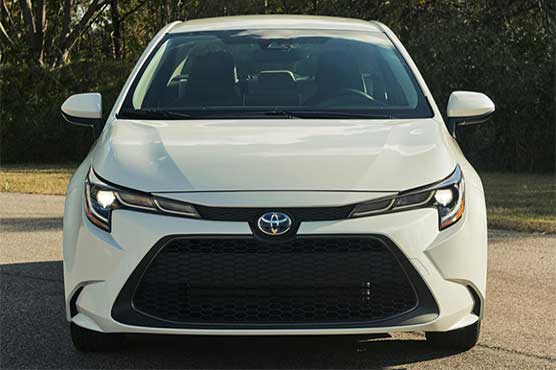 Fuel economy numbers for the 2020 Toyota Corolla Hybrid have been released.
(Web Desk) - Since its early years of production, Toyota Corolla has been among the best-selling vehicles of the world. The primary reason attributed to this accomplishment is the vehicles' build, the superior engine, and constant upgrades in terms of style and features.
The success of the Corolla is quite evident from the fact that the production of the vehicle is carried out in manufacturing plants in 15 different countries worldwide. Production of the Corolla spans over an era of 11 generations of vehicles. From its inception in the 1960s as a subcompact vehicle, Toyota Corolla evolved into a compact car in the 1990s.
Most recently, it saw the adoption of the hatchback design in the Corolla iM and, now in its 12th generation, as the Corolla Hatchback. Now, in the United States, the Corolla got another fundamental update with a new powerful vehicle. For the 2018 Los Angeles Auto Show, Toyota had launched the 2020 Corolla Hybrid.
Fuel economy numbers for the 2020 Toyota Corolla Hybrid and Corolla sedan have been released by FuelEconomy.gov, and the hybrid is impressively efficient.
It gets 53 miles per gallon in town, 52 on the highway, and 52 combined. That puts the Corolla Hybrid right on par with both the regular Toyota Prius and Honda Insight, each of which have the same combined fuel economy numbers. Both do slightly better in town than the Corolla, but slightly worse on the highway.
WATCH HOW THIS CAR LOOKS: