US charges China's Huawei with conspiring to violate Iran sanctions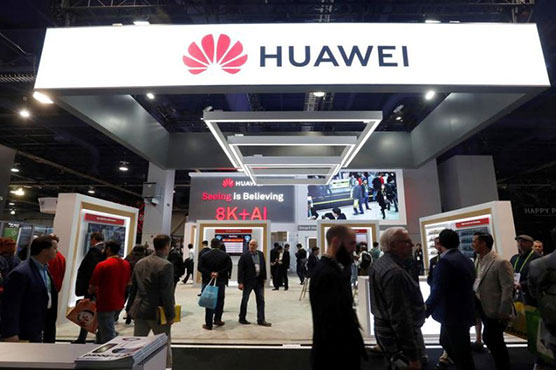 Attendees pass by a Huawei booth during the 2019 CES in Las Vegas, Nevada, US, Jan 9, 2019.
WASHINGTON (Reuters) - The United States on Monday announced criminal charges against China's Huawei Technologies Co Ltd, escalating a fight with the world's biggest telecommunications equipment maker and coming days before trade talks between Washington and Beijing.
The Justice Department charged Huawei and its chief financial officer Meng Wanzhou with conspiring to violate U.S.
sanctions on Iran by doing business with Tehran through a subsidiary it tried to hide and that was reported on by Reuters in 2012 and 2013.
In a separate case, the Justice Department said Huawei stole robotic technology from carrier T-Mobile US Inc. Huawei has said that the two companies settled their disputes in 2017.
Meng, who is the daughter of Huawei's founder, was arrested in Canada in December and is fighting extradition to the United States. The charges against Meng, which include bank and wire fraud, were not unsealed until Monday.
Her arrest enraged China, which responded by arresting two Canadians on national security grounds.
Beijing and Washington are engaging in high-level talks this week as part of negotiations intended to walk back trade tensions between the globe's two largest economies.
U.S. Commerce Secretary Wilbur Ross said the Huawei charges are "wholly separate" from the trade negotiations.
U.S. authorities accuse Meng of playing a lead role in the scheme to use a subsidiary to conduct business in Iran in violation of U.S. sanctions against Tehran.
Meng has said that she is innocent and Huawei did not respond to requests for comment on the charges announced Monday.
President Donald Trump said in December he could intervene in the case if it would serve national security interests or help close a trade deal with China.